Peanut Butter Braaibroodjies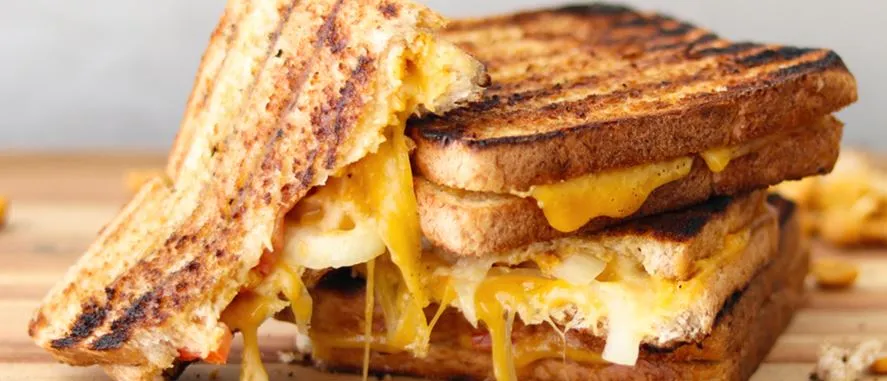 The classic South African braaibroodjie with a spicy twist. Cheese, onion, tomato and homemade bunny chow peanut butter cooked on the braai until golden.
Ingredients:
MONTAGU Bunny Chow Flavoured Peanuts 150g
Olive Oil 10ml
Sliced Brown Bread
Butter
Cheddar Cheese
Tomato
Onion
Sea Salt
Black Pepper
Method:
Blend the bunny chow flavoured peanuts in a food processor, through the crumb stage until it becomes a paste. Add the olive oil and blend until smooth and combined, then remove and set aside.
Butter the slices of bread and add the bunny chow peanut butter. Then add thick slices of cheese and thin slices of tomato and onion with a pinch of sea salt and black pepper.
Close up the sandwiches and butter the bread on the outside.

Place over the braai, watching them until the outsides are golden and crispy and the cheese on the inside has melted.
Recipe developed and styled by: ATE Kitchen