Mango and Cashew Snack Bars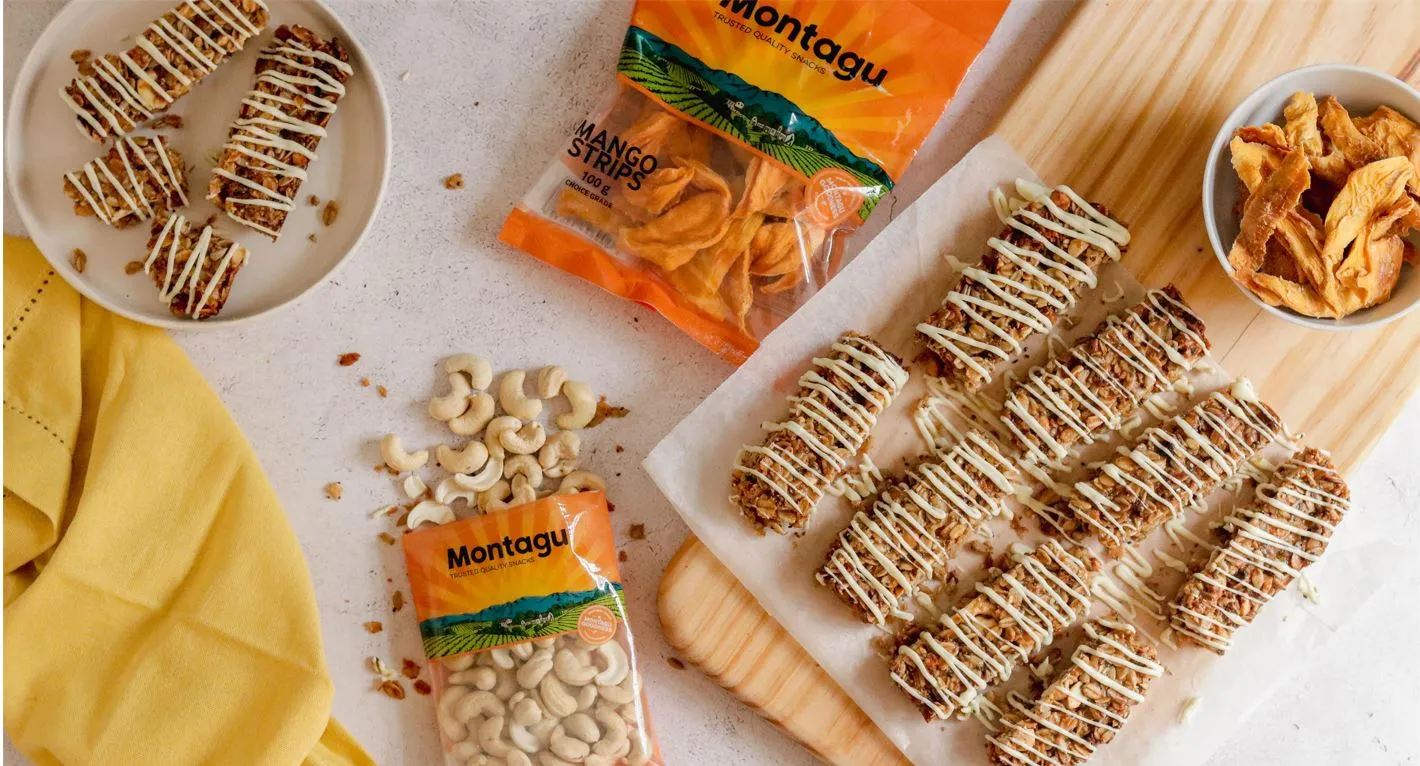 Makes 12
Ingredients: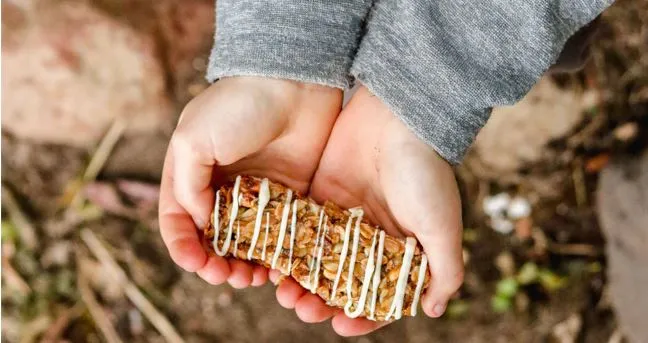 Method:
1.) Preheat the oven to 160ºC. Line 20cm square tin with baking paper.
2.) Sprinkle the rolled oats and cashews onto two small baking trays and toast for 15 minutes.
Remove from the oven and roughly chop the cashews.
3.) Increase the oven temperature to 180ºC. Combine the oats, cashews, mango, sunflower seeds
and chia seeds in a bowl.
4.) Place the coconut oil, honey, almond butter and vanilla in a small saucepan. Stir over a medium
heat until melted and combined (do not allow to boil).
5.) Pour the liquid ingredients into the oat mixture and mix well to combine. Tip the mixture into the
prepared tin and flatten into an even layer.
6.) Bake for 30 minutes until dark golden on top. Set aside to cool, then place in the fridge to chill
and set.
7.) Remove from the tray and cut into twelve bars. Drizzle with melted chocolate if using and leave
to set. Store in a cool place.
Recipe developed, styled and photographed by: Teresa Ulyate from Cupcakes and Couscous