Cranberry, macadamia and linseed dark chocolate bark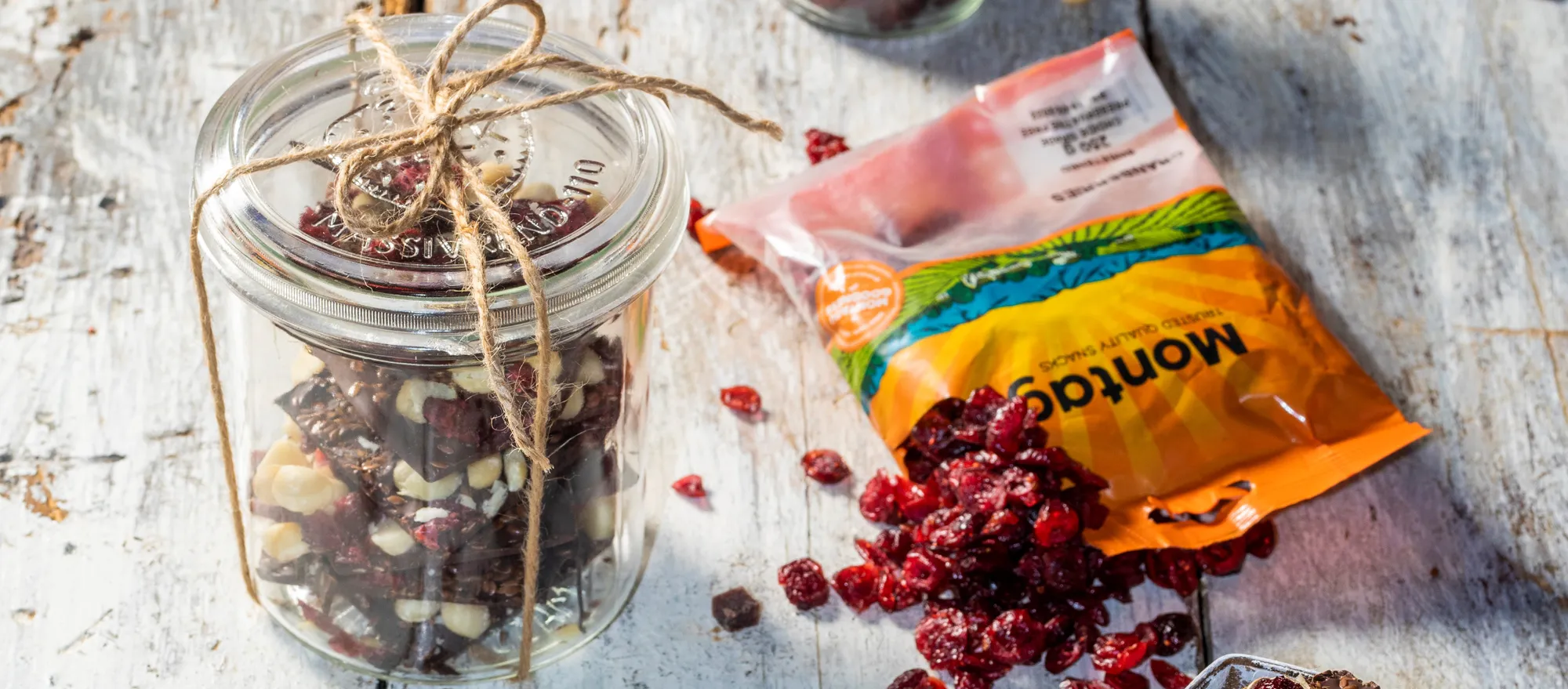 Serves: 6-8 people
Prep Time: 20 minutes

Easy to make
Ingredients:
500g 70% dark chocolate (you can also use 250g dark and 250g milk chocolate)
Pinch of coarse sea salt
100g Montagu cranberries
Method:
Melt the chocolate over a double boiler until just melted and add the salt.
Spread the chocolate in a thin layer on a prepared baking sheet lined with baking paper.
Sprinkle over the linseeds followed by the nuts and cranberries.
Leave to set at room temperature.
Break the chocolate bark into shards and place in a glass jar. Store at room temperature.