Nutty Dipped Shortbread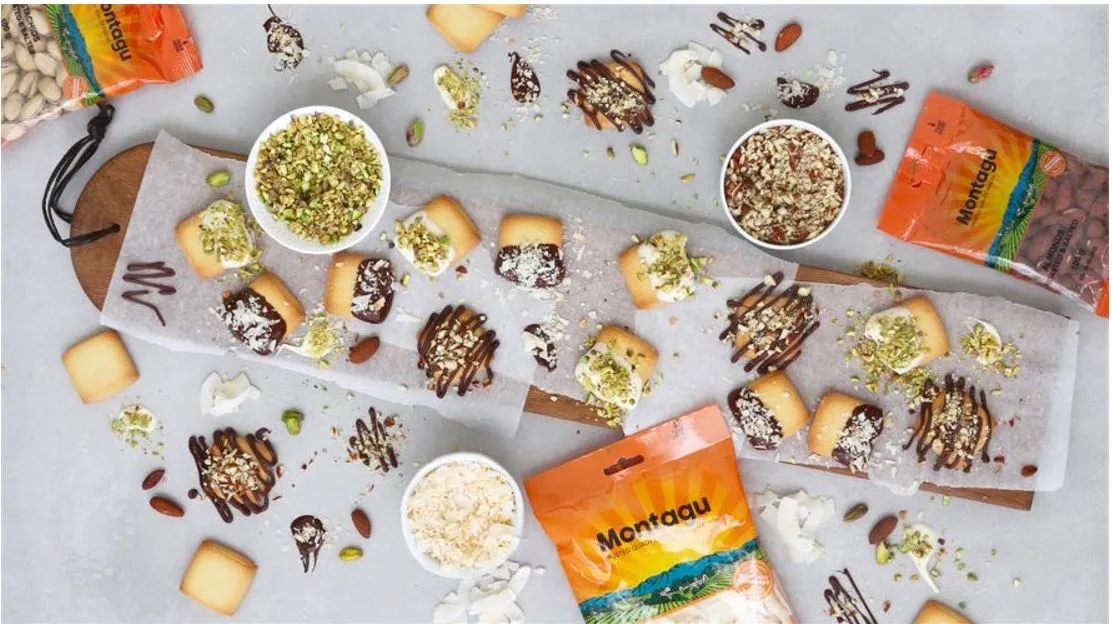 Sometimes you need a snack that has it all: sweetness, saltiness, crunchiness, coconutty-ness (that's a word, right?), dipped in a whole lot of chocolatey goodness!

This nutty dipped shortbread is nothing 'short' of heavenly!

Ingredients:
Method:
Place coconut in a frying pan and put on a high heat for a few minutes gently stirring until lightly roasted. Set aside and allow to cool.

Finely chop the roasted coconut, almonds and shelled pistachios and set aside in small bowls.

Melt the milk, dark and white chocolate in separate bowls over a pot with hot water, stirring gently until melted.

Dip the shortbread biscuits into the chocolate, or drizzle it over the biscuits, then sprinkle with the chopped-up nuts and coconut.
Enjoy with a cup of brew!
​​​​​​​