Fruity Rockets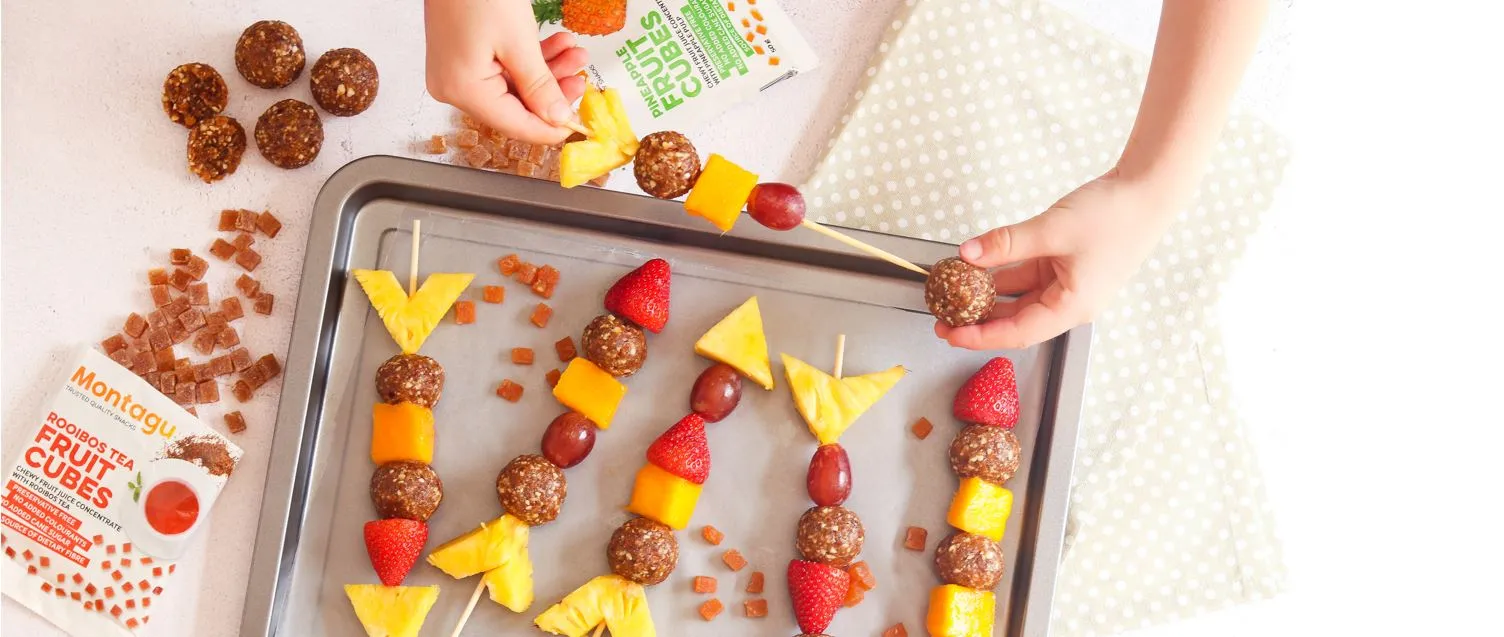 "Take off" with this colourful and healthy snack which is great for lunchboxes and picnics too! Mix and match the bliss balls with your little one's favourite fruit or to use what's in season - bananas and citrus segments work well too.

Ingredients:
100g Montagu Fruit Cubes (we used pineapple and rooibos)
40g Montagu pitted dates (approximately 8)
60ml (¼ cup) Montagu raw almonds
60ml (¼ cup) Montagu raw cashews
5ml (1 tsp) cinnamon
30ml (2 tbsp) peanut or almond butter
15ml (1 tbsp) water
assorted fruit to assemble (pineapple, mango, strawberries, grapes)
6 bamboo skewers
Method:
Place the fruit cubes, dates, almonds, cashews and cinnamon in a food processor.
Chop up finely.
Add the nut butter and water and process until the mixture comes together.
Roll into 15 small balls.
Put the balls in the fridge while you prepare the fruit.
Peel and slice the pineapple and cut into small triangles and "rocket tails".
Cut the mango into cubes and trim the leaves off the strawberries.
Arrange the fruit and bliss balls on the skewers and serve immediately.
Recipe and photo credit: Teresa Ulyate from
Cupcakes and Cous Cous