Carrot, Coconut & Pineapple Cake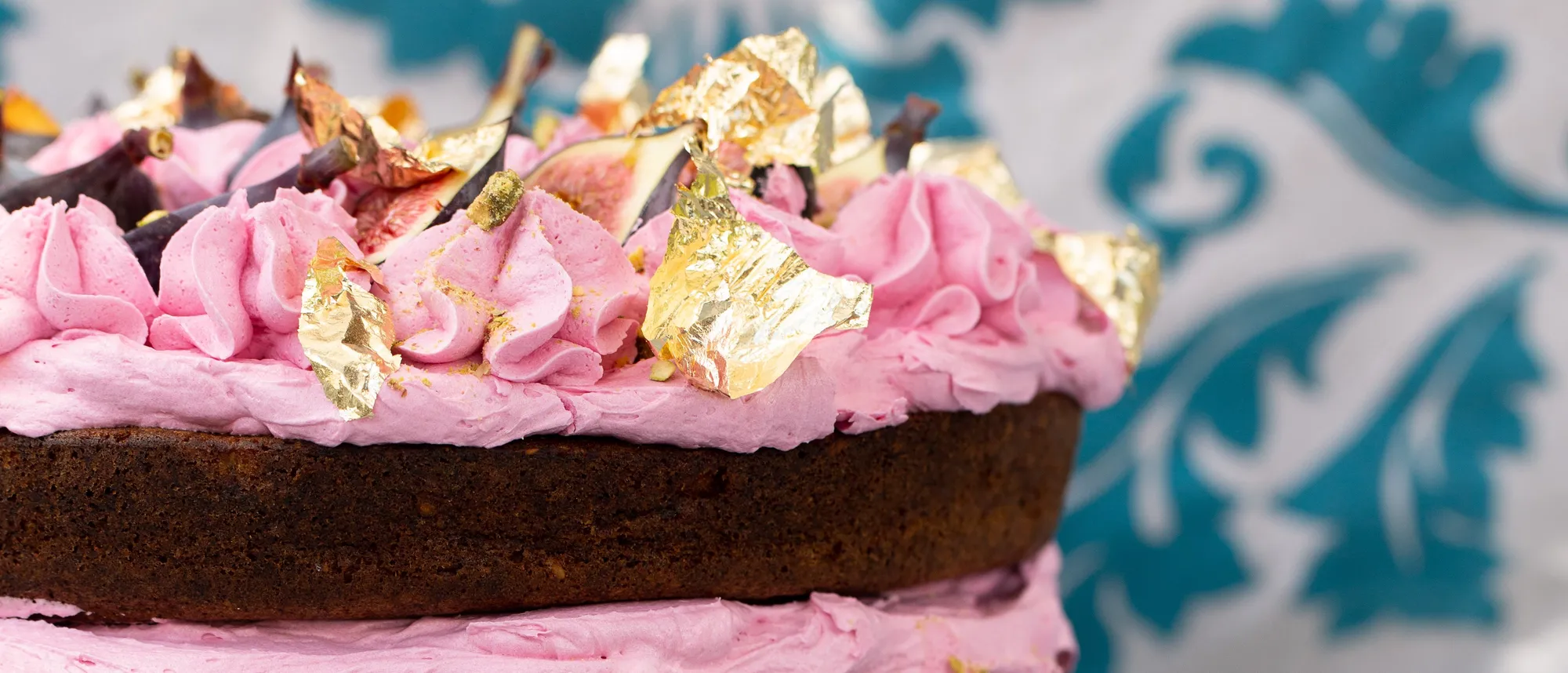 Trust us when we say, Chef Mynhardt's 24 Station Street Carrot, Coconut and Pineapple Cake with Beetroot Frosting and Fresh Figs taste as good as it looks! It is fantstic.
Ingredients:
CAKE:
2 cups sugar
5 eggs
2 teaspoons Moir's vanilla essence
1 1/2 cups canola oil
2 ripe bananas, mashed
2 cups SASKO cake flour
1 teaspoon Moir's baking powder
2 teaspoons Hinds ground cinnamon
1 teaspoon salt
3 cups grated carrot
1 tin Rhodes crushed pinapple, drained
FROSTING:
1/2 cup butter

250g tub cream cheese

500g icing sugar

15ml beetroot powder

2 teaspoons vanilla essence

100g whiet chocolate

50 Montagu Raspberry and Beetroot fruit cubes
Method:
CAKE
1. Place the sugar, eggs, vanilla, oul and banana in a stand mixer and whisk until light and fluffy.
2. Sieve the flour, baking powder, bicarb, salt and cinnamon together and add to the wet ingredients.
3. Mix until combined and add the carrots, coconut,m almonds, dates and pineapple and mix through.
4. Divide the batter into 2 x 25cm prepared cake tins and bake until a toothpic comes out clean.
5. Let cool properly before frosting.
FROSTING
1. Whip the butter and cream cheese together until pale and fluffy.
2. Add the icing sugar, beetroot powder and vanilla and whip.
3. While the frosting is whipping, pour in the melted chocolate and let the machine run until the frosting doubled in size.

Assemble and enjoy!