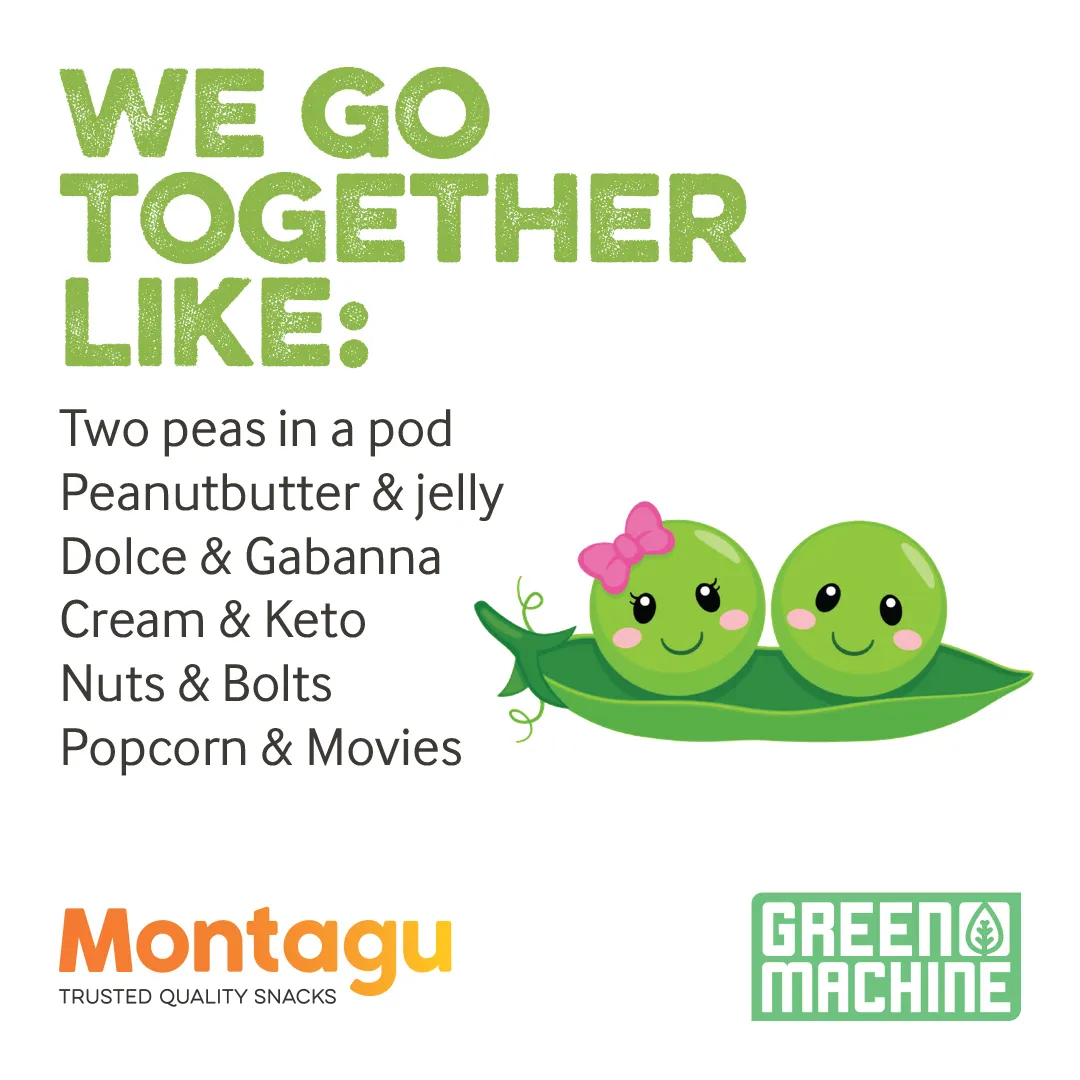 ---
GREAT NEWS! Montagu Snacks now offers a variety of healthy, no-nonsense added snacks online! Through our new partnership with Green Machine, a modern and healthier alternative to traditional food distributor, we now offer customers an online one-stop snack shop.

Since launching in 2016, Green Machine has prided itself on providing the corporate market with healthy, modern snack alternatives. No sugary, preservative-laden junk foods – just delectable healthy snack options that will nurture your body the way that nature intended.

As a brand we hold these sentiments close to our hears as we promise Montagu Goodness in everything that we do. Montagu prides itself on ethical production and transparency – providing only trusted, quality snacks that are scrumptious, affordable and responsibly sourced. As one branded powerhouse, we are now well-positioned to further advance our efforts and continue building a leading health and wellness platform.

THE NEW ADDITIONS TO OUR OFFERING