Sweet and Spicy Pineapple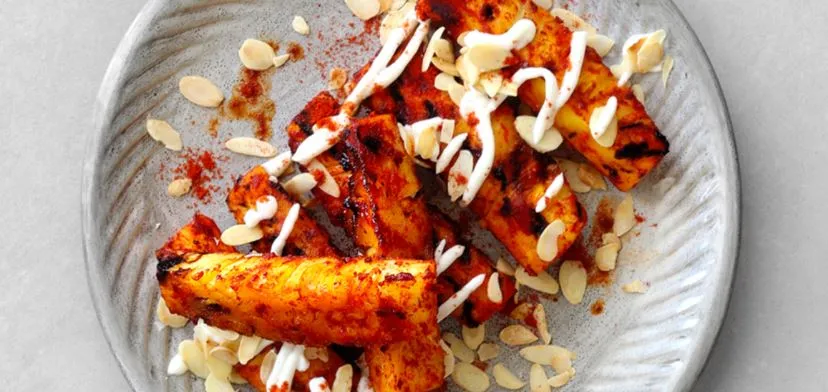 Charred chilli pineapple chunks drizzled with yoghurt and topped with roasted almond flakes. A simple yet deliciously Durban sweet and spicy treat.
Ingredients:
1 large Pineapple
1 tablespoon Chilli Powder
Pinch of Sea Salt
1 tablespoon Honey
50g MONTAGU Flaked Almonds
2 tablespoons Plain Yoghurt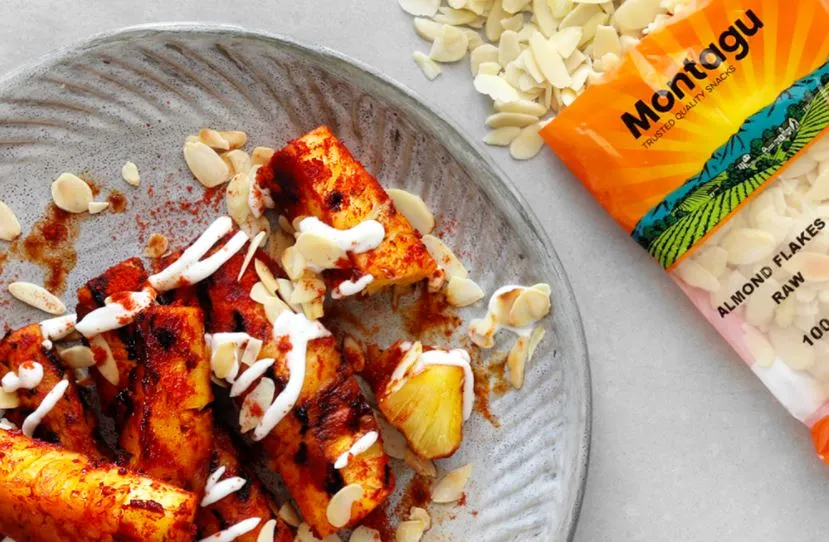 Method:
Lightly dry roast the flaked almonds in a frying pan, or the oven, until golden, keeping an eye on them so they don't burn.

Peel and core the pineapple and cut into eight wedges.

Sprinkle generously with chilli powder and a pinch of sea salt, then drizzle with a little bit of honey. You can use more, or less, chilli powder depending on how spicy you like your food.

Place on the spiced pineapple wedges on the braai, or grill, for a minute or two on each side.

Remove from the heat and drizzle with plain yoghurt and sprinkle with toasted almond flakes.
Enjoy a taste of Durban!