Montagu Salmon Fishcakes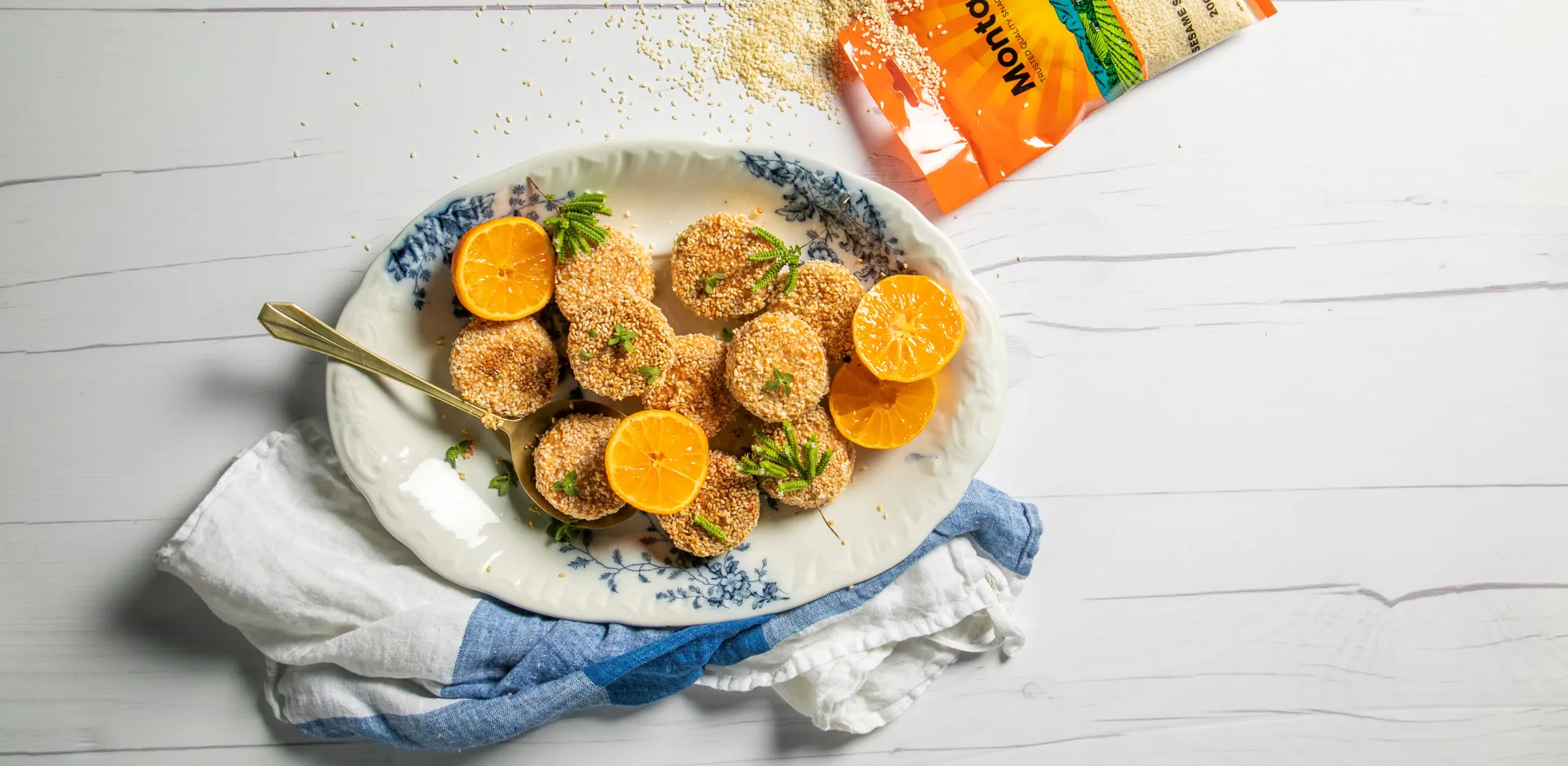 Serves: 4-6 people
Prep Time: 30 minutes
Cooking Time: 40 minutes
Oven temperature: 180 degrees Celsius

Easy to make
Ingredients:
Salmon fishcakes
1kg smoked salmon off cuts, chopped
300g breadcrumbs
2 eggs
A handful of parsley and coriander, chopped
Salt and pepper to taste
200g Montagu sesame seeds
Willow Creek blood orange flavoured olive oil to fry
Sticky sweet potatoes
1kg orange sweet potato, washed and cut into wedges
1 cup butter
1 cup brown sugar
1 cup Montagu sultanas
Salt to taste
Some Montagu
banana chips
to serve

Method:
Salmon fishcakes
Mix the salmon, breadcrumbs, eggs, herbs and seasoning together.
Divide the mix into 16 pieces and form them into cakes.
Coat the fish cakes in the sesame seeds and refridgerate.
Pan fry in the blood orange olive oil on a medium to low heat until cooked and lightly browned on both sides. Keep warm.
Sticky sweet potatoes
Place the sweet potato, butter, sugar and sultanas in a deep prepared oven dish and season with salt.
Cover with foil and place in the oven for 30-40 minutes or until cooked.
Serve with the fishcakes and banana chips.
Recipe developed and styled by: Mynhardt Joubert