Pear and strawberry salad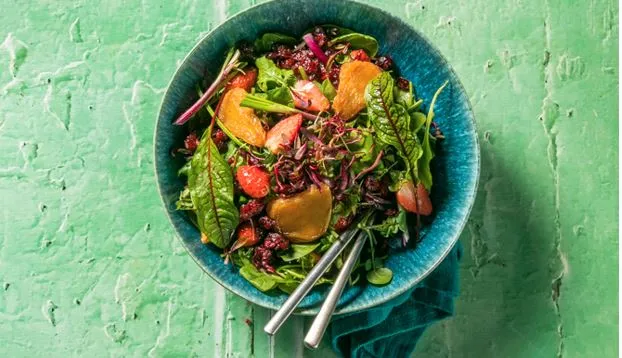 The Pear and Strawberry Salad burst with summer colours, flavours and textures. Iti s a simple and super fresh salad, which is perfect as a light lunch.
Ingredients: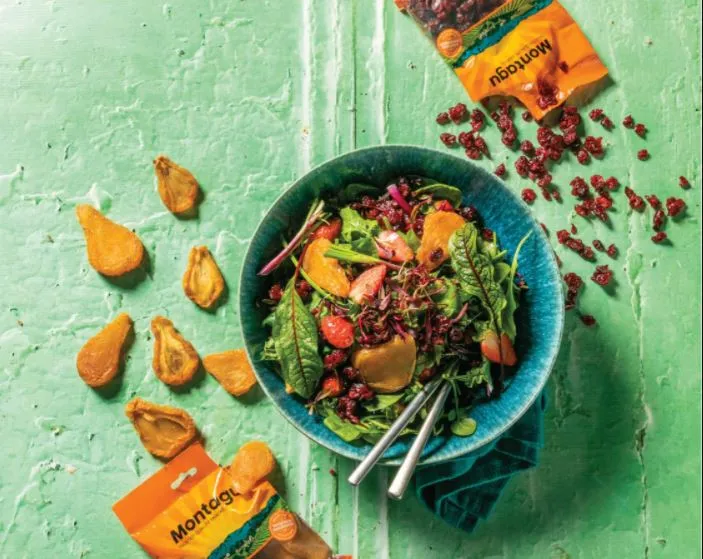 Method:
Layer the baby spinach, beetroot leaves, cranberries, strawberries and pears in a large salad bowl.
Drizzle with the olive oil, season to taste and serve.
Enjoy!

Recipe developed and styled for Montagu Snacks by Mynhardt Joubert