Nuts and Bolts Father's Day Gift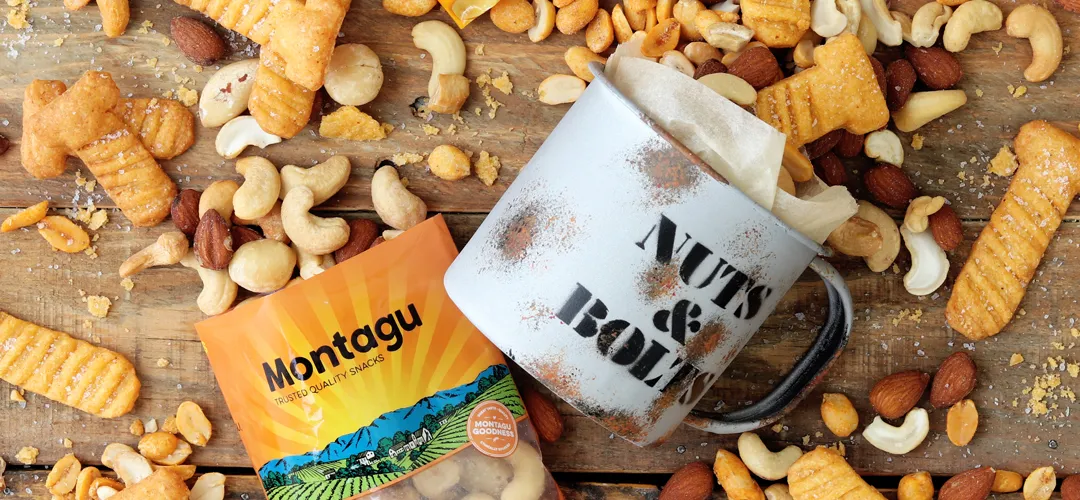 Is your ol' dad a "nuts & bolts" kinda guy? Does he love a simple, savoury snack? Then we have the perfect Father's Day gift idea for you!

This "Nuts & Bolts" recipe is packed with smoky, spicy flavours and his favourite selection of nuts - the perfect gift for him to munch on this Father's Day!
Ingredients:
Cake Flour 120g
Smoked Paprika 1/2 teaspoon
Chilli Powder 1/2 teaspoon
Sea Salt 1/2 teaspoon
Cheddar Cheese 150g, grated
Butter 75g
Method:
Place the flour, smoked paprika, chilli powder, sea salt, grated cheddar cheese and softened butter in a food processor and pulse until a dough forms.
Roll out the dough to approximately 2mm thick and cut into bolt shapes. On the bottom section of the bolts, press down with a fork at an angle to create the thread/screw pattern.
Place the bolt crackers on a lined baking tray and bake at 180°C for 7 to 8 minutes. Remove from the oven and allow to cool completely then sprinkle with sea salt.
Place in a container with roasted and salted mixed tree nuts and sriracha peanuts, or any assortment of roasted and salted nuts that your dad enjoys.


He will love it!