Mango Coconut Yogurt Parfait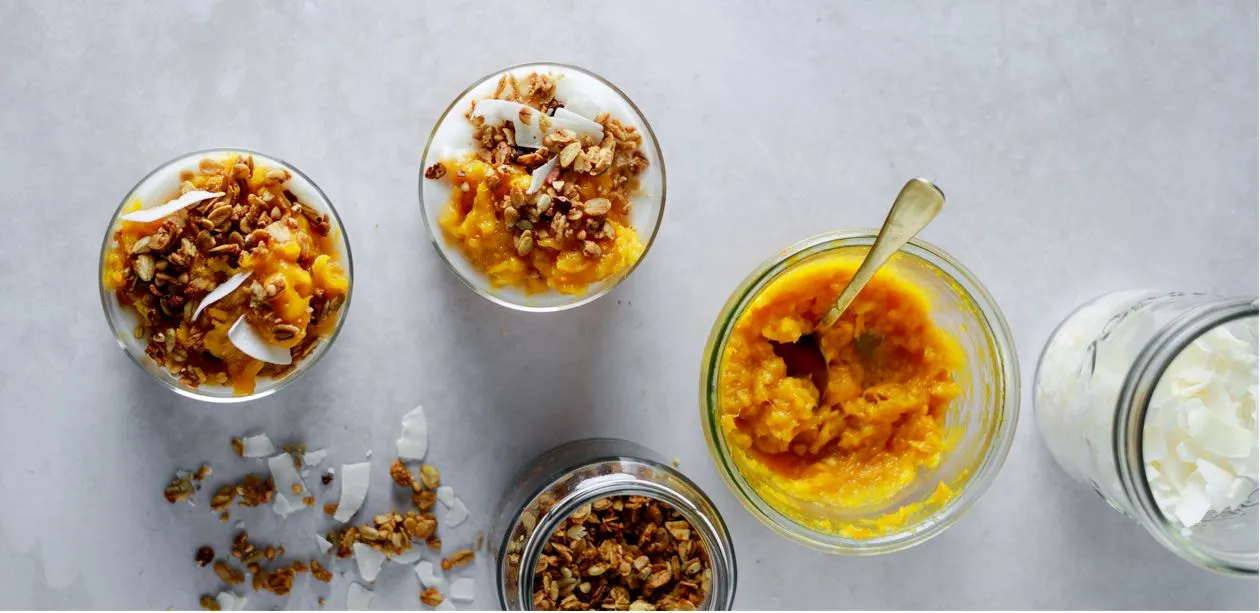 Serve up some sweet summer bliss with this delightful dessert. This decadent-looking Mango Coconut Yoghurt Parfait has no added sugar, only the natural sweetness of rehydrated mango, vanilla extract, and honey.

Ingredients:
200g
dried mango
1 tsp honey
1 tsp ground of grated fresh ginger
1 tsp vanilla paste / extract
3 tbsp fresh lemon juice
2 cups boiling water
1 cup coconut yoghurt
¼ cup granola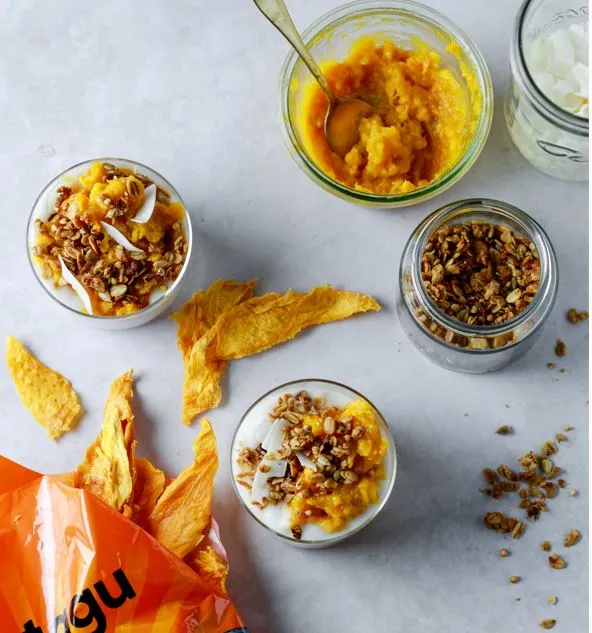 Method:
Soak the dried mango in boiling water for 2 hours or cook on a stove top for 15min until soft.
Drain the water but keep some aside for blending.
Add the honey, ginger, vanilla, and lemon juice with the mango to a blender.
Pulse until the mango is almost smooth but has some texture still.
Layer a short glass with mango puree, coconut yoghurt, another layer of mango puree and granola, nuts, coconut or seeds.
Serve cold.
Recipe developed, styled and photographed by: Linda from The Honest Grazer