Malva Pudding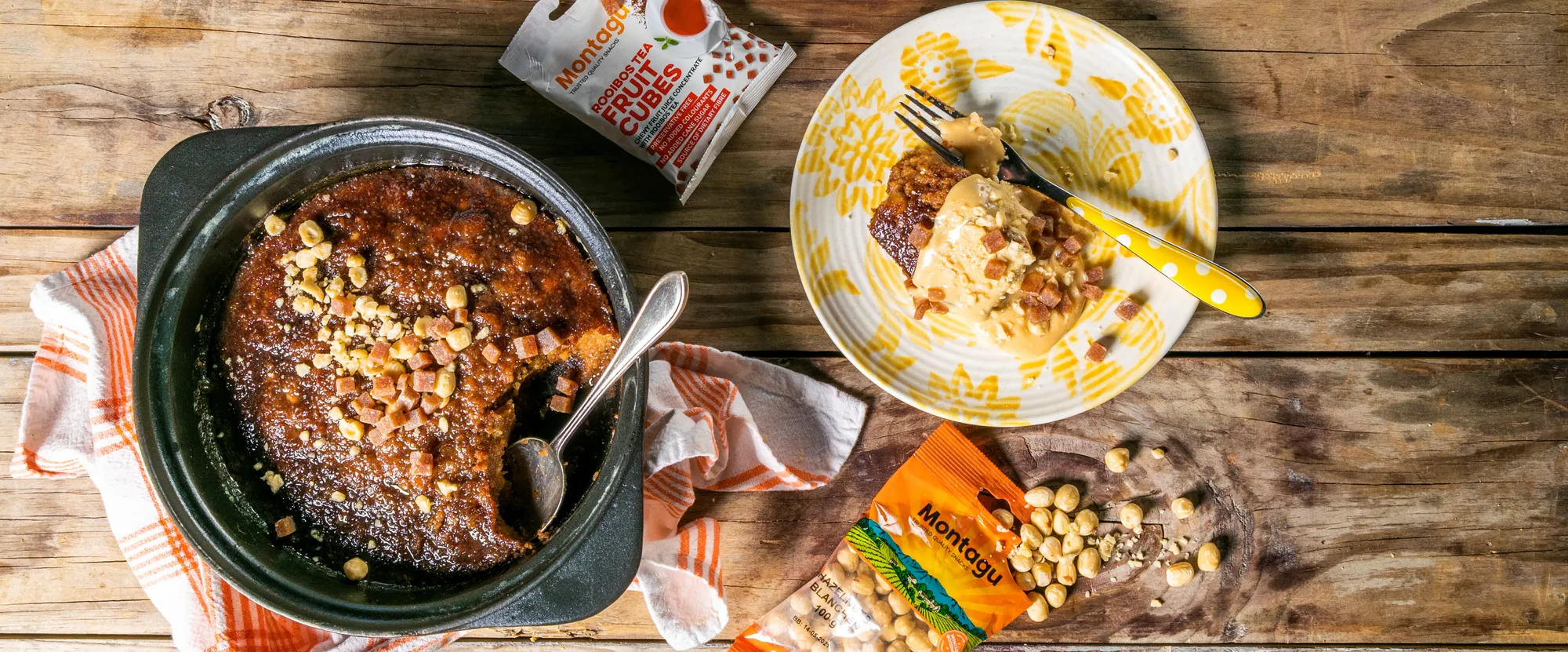 Serves: 8-10 people
Prep Time: 30 minutes
Cooking Time: 2-3 hours

Easy to make
Ingredients:
Pudding
2 cups treacle brown sugar
5 eggs
60ml apricot jam
15ml vinegar
15ml bicarbonate of soda
100g butter
1 cup milk
600ml flour
5ml salt
Sauce/custard
1 cup milk
1 cup cream
1 cup butter
1 cup sugar
1 cup water
15ml vanilla extract
60ml golden syrup
30ml vanilla custard powder mixed with a splash of water
Method:
Place the sugar, eggs, jam, vinegar and bicarb in a bowl and whisk with an electric mixer until thick and frothy.
Heat the butter and milk together in a saucepan and cool slightly.
Add the flour and salt to the egg mixture and mix through.
Add the cooled milk mixture and whisk through.
Add the hazelnuts and fruit cubes and pour the batter in a potjie.
Place on medium coals and cover with a lid. Place some coals on the lid as well.
Bake for 30-40 minutes or until cooked.
For the sauce, place all the ingredients in a pot and bring to a boil.
Pour half the sauce over the pudding once it is done and keep warm.
Whisk the custard powder mix into the remaining sauce and whisk until thickened.
Serve the custard with the malva pudding.