Almond Potbrood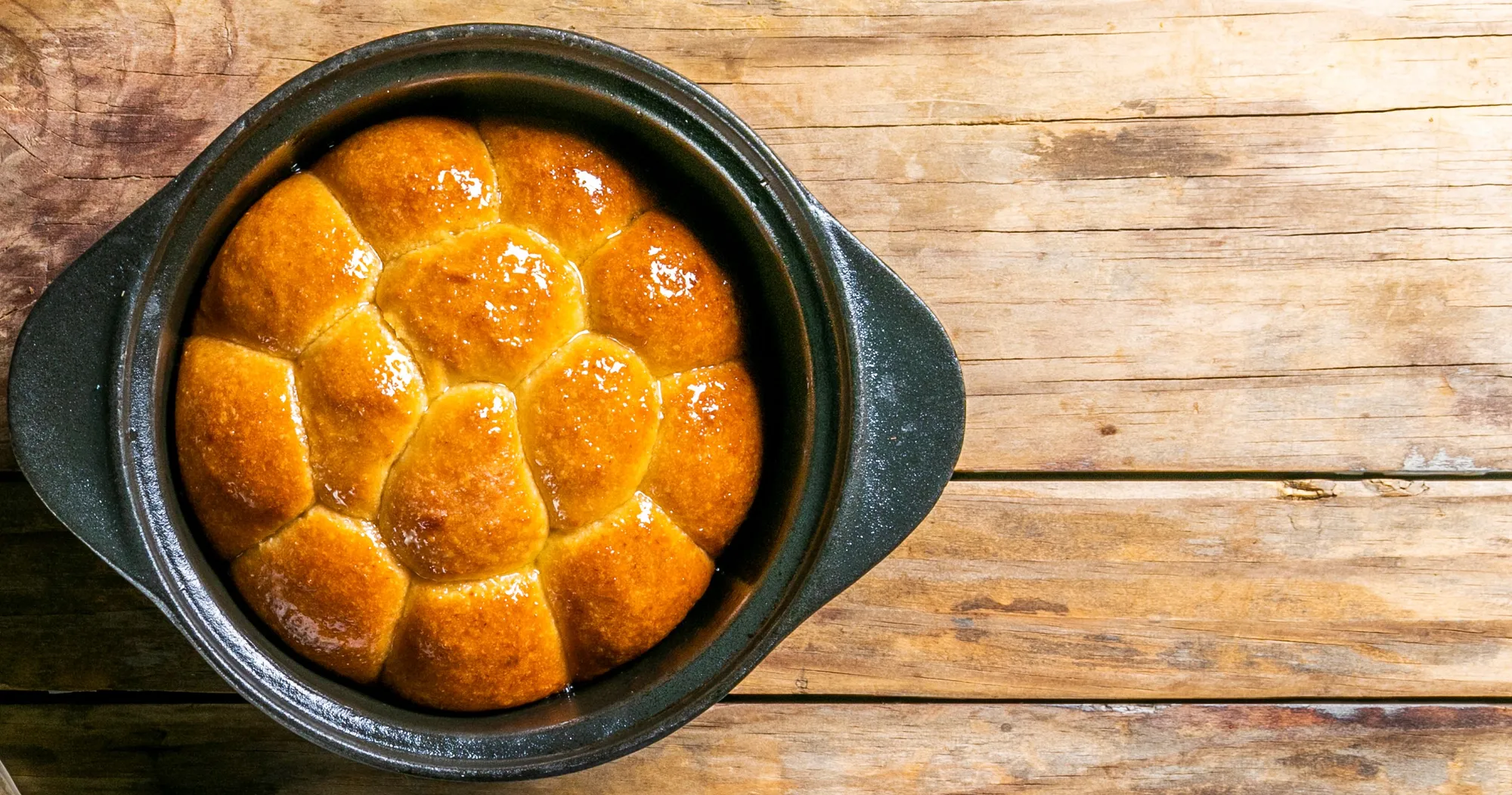 Serves: 6-8 people
Prep Time: 40 minutes

Easy to make
Ingredients:
1kg white bread flour
45ml brown sugar
15ml salt
10g (1 sachet) instant yeast
700ml lukewarm water
Method:
Place the dry ingredients in a bowl or stand mixer with a kneading attachment.
Add the water and knead the dough for 8-10 minutes until smooth.
Divide the dough into 12-16 balls and place into a potjie next to each other. Leave to proof.
Place on top of medium coals and cover with a lid. You can also add some more coals on top of the lid.
Bake for 30-40 minutes or until cooked.