Sesame Seed Cheese Straws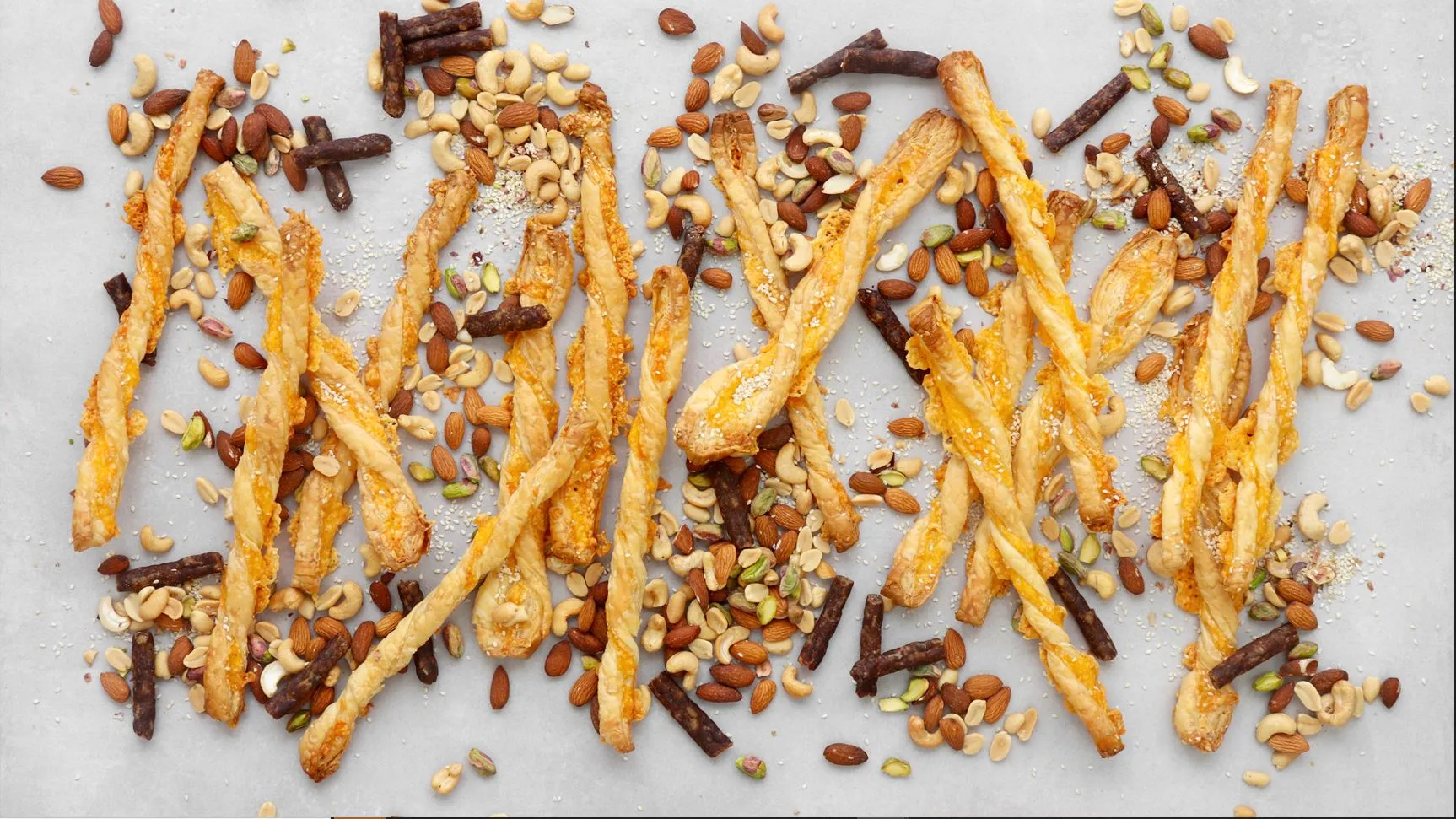 These Sesame Seed Cheese Straws with assorted nuts and droëwors is a great snack platter for any occacion. Keep guests happy until the main dish is ready.

Ingredients:
Method:
Unroll the puff pastry on a lightly floured surface and top with grated cheddar cheese then lightly roll out with a rolling pin to press the cheese into the puff pastry.

Generously sprinkle the Montagu Sesame Seeds over the top and press down into the cheese.

Fold the puff pastry in half so that the filling stays in the middle. Dust with a little more flour and roll out until it is roughly it's original length.

Cut into 2cm strips and place on a baking tray lined with baking paper.

Gently twist the strips a few times by taking each end and rotating them in the opposite direction.

Bake at 190°C for 25 minutes.
Serve with a selection of Montagu roasted and salted nuts and Montagu droëwors.
Recipe and photo credit: Ate Kitchen