Pecan Nut Scones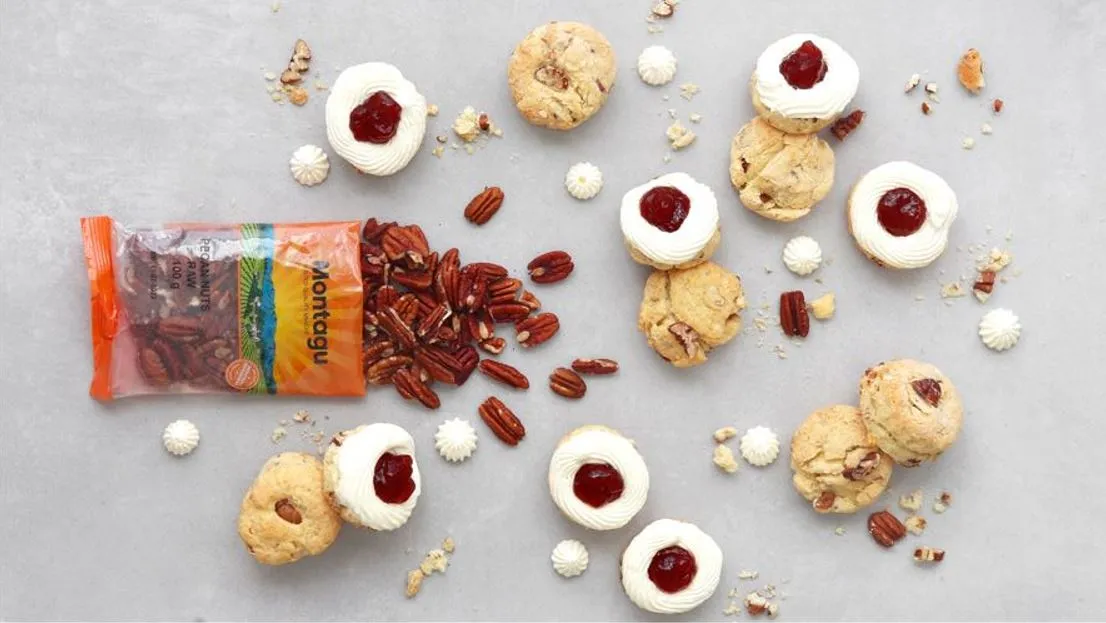 Add some Montagu goodness to a good old favourite. These pecan ut scones are a delicious morning of afternoon tea treat. It takes about 30-minutes to whip up and can be served with your favourite jam and cream. Enjoy with a cup of tea and some wholesome company.

Ingredients:
Cake Flour 300g
Baking Powder 2 teaspoons
Butter 125g
MONTAGU SNACKS Pecan Nuts 100g
Egg 1 large
Milk 100ml
Cream to serve
Strawberry Jam to serve
Method:
Sift flour and baking powder into a bowl, add in the butter and rub together lightly with your fingertips.

Roughly chop the pecan nuts and add to the bowl.

Lightly whisk the egg and the milk together, then add it to the flour and mix until a dough just forms, try not to over work the dough.

On a lightly floured surface, gently flatten the dough to about 25mm thick and cut into 50mm diameter circles.

Bake at 220°C for 10 minutes.
Enjoy with whipped cream and strawberry jam.

Recipe and photo credit: ATE Kitchen