Coffee Nut Brittle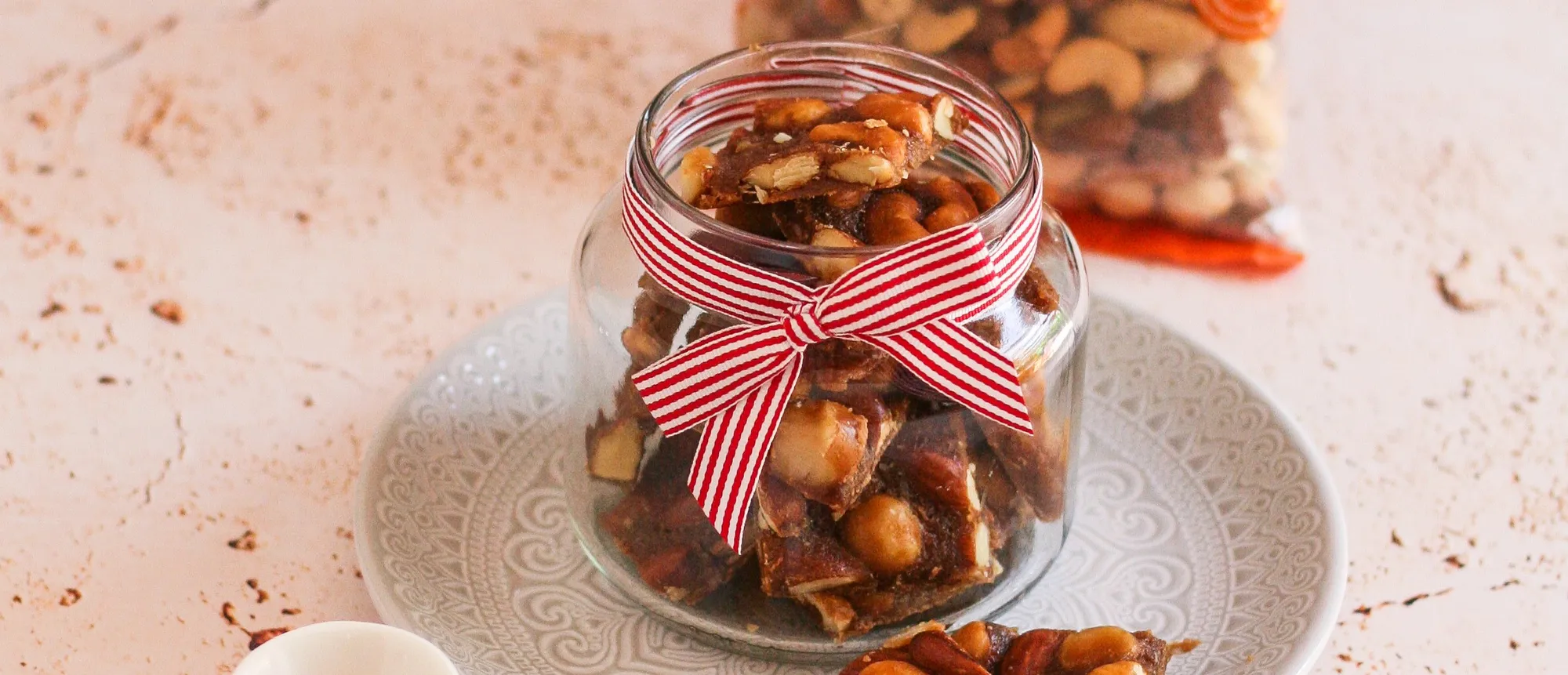 Coffee Nut Brittle... it tastes as good as it sounds! Thank you Teresa from Cupcakes and Couscous for developing this fantastic recipe. It also makes a great home-made gift!
Ingredients:
500g white sugar
20ml (4 tsp) good quality instant coffee
400ml boiling water
5ml (1 tsp) vanilla essence
Method:
Grease a baking tray and a palette knife very well and set to one side.
Place the sugar in a very large pot. Dissolve the coffee in the water and add to the pot. Stir over low heat to dissolve the sugar, then stir in the vanilla essence.
Increase the heat and bring the mixture to the boil. Don't stir the sugar syrup, but swirl the pot regularly. Brush the sides of the pot down with a pastry brush dipped in warm water to wash away any sugar crystals.
Allow the syrup to boil until it reaches 145ºC or hard crack stage (when a teaspoon of sugar syrup dropped into a bowl of ice water forms brittle strands).
Remove the pot from the heat and add the nuts. Swirl the pot again and tip the mixture onto the greased tray. Carefully flatten the mixture into an even layer using the greased palette knife, taking care as the syrup will be very, very hot.
Allow to cool, then cut into pieces and store in an airtight container.