Rest, refuel and refresh for 2022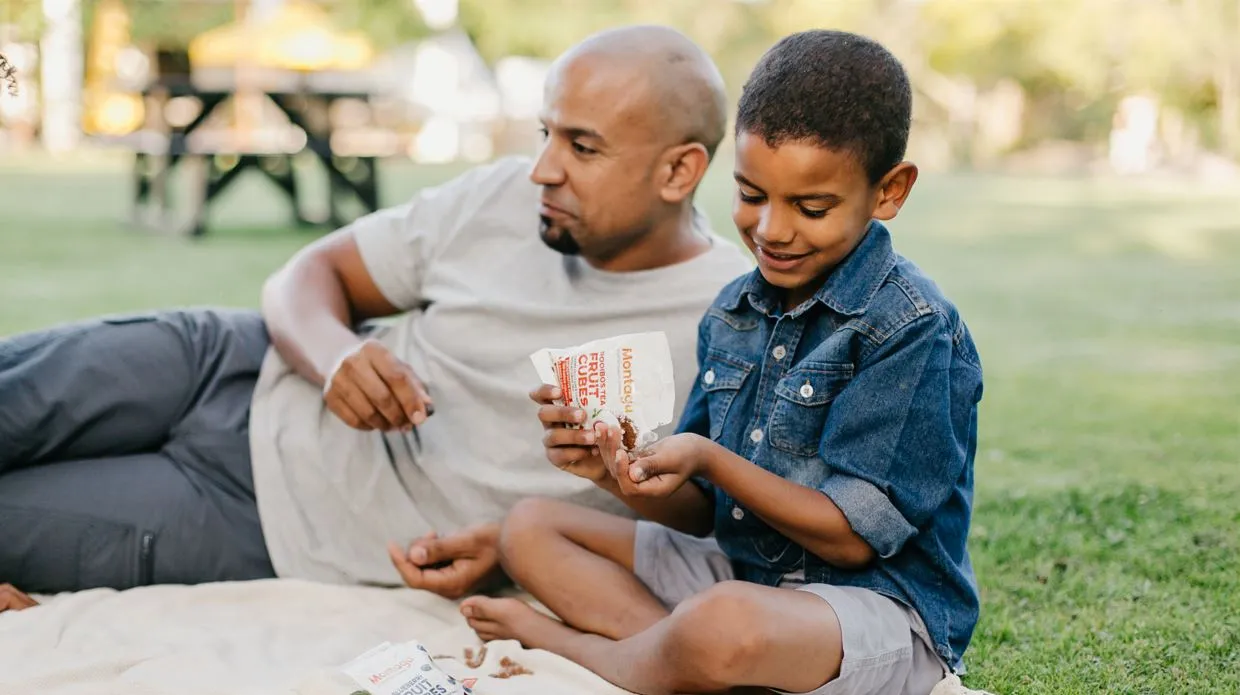 And… exhale.
What a year. Are you feeling frazzled, finished, overwhelmed, over it, burnt out, touched out or just plain exhausted? You are not the only one. This time of year, many of us get to take a week or two to catch our breath before we have to hit the hamster wheel of life again. Though somehow the festive season is busier and more stressful than any other season - when it should be the most restful.
Our modern, Western culture urges us to do more, be more, give more, hustle more, spend more, take on more, prove ourselves more than ever before. And as a result we feel more stressed, more depressed, more fatigued, more anxious, and more unlike ourselves than we would prefer to be. Our bodies feel it, and so do our minds and our souls.
The frantic pace of our world is unlikely to slow down anytime soon. But instead of trying to keep up, what if we allowed ourselves to slow down? What if a 'full' life actually looked like a life of 'less'?
It's countercultural, but it's game-changing.
Most new year resolutions are made with good intentions. Intention is good, but habits are better. Our own personal
habits
are the only variables that we can control. If we resolve to form habits of rest, refreshing and refueling in our lives and in our families, we can start and end the new year strong.

Here are some healthy practices to help you rest, refresh and refuel for the new year:

1. Rest
/rɛst/
verb
cease work or movement in order to relax, sleep, or recover strength.
"he needed to rest after the feverish activity"
Over time, we can't really do anything purposeful, meaningful or worthwhile with our lives, unless it's from a place of rest. We are human 'beings', not human 'doings'. The whole purpose of rest is to simply
stop
. Hit pause. Unplug. Decompress. Be.
If you're like most people, you go, and go, and go... until you can't go anymore. More people are living in a chronic state of burnout than ever before. Jobs are incredibly demanding. Working hours can be brutal. Being a working or at-home
parent to young kids
is a juggling act. We somehow survive on caffeine, nicotine, sugar and little sleep.
But true rest goes beyond physical rest. You could be getting 6-8 hours of sleep each night and still feel exhausted. Sound familiar? That's because you might need rest in other areas of your life.
Dr Saundra Dalton-Smith
, author of '
Sacred Rest'
talks about the
7 types of rest
that everybody needs:
Physical rest: sleeping, napping, gentle stretching, massage therapy, breathwork
Mental rest: taking regular breaks, journaling stressful thoughts before bed
Sensory rest: resting your eyes, unplugging electronics, sensory deprivation
Creative rest: appreciating beauty, getting into nature, enjoying the arts
Emotional rest: expressing feelings and emotions, being honest about how you feel
Social rest: limiting toxic relationships, connecting with positive, supportive people
Spiritual rest: prayer, meditation, silence, solitude, community service
Rest is a gift. Rest is also a habit. It must be consistently prioritised and protected as part of your lifestyle. This might mean that you would need to put up some healthy boundaries, perhaps with family, friends, colleagues or your boss. You would also need support from those around you to give you that time and space.
Tip:
Take some time to reflect on the types of rest you might be needing. This insightful
Rest Quiz Test
will help you identify the types of rest you need most right now.

2. Refuel
/riːˈfjuː(ə)l/
verb
supply (a vehicle) with more fuel.
"the authorities agreed to refuel the plane"
If we think of our lives as cups, you can see how we are in a constant cycle of being drained and being refilled. Though a lot of the time we tend to pour ourselves out faster than we can be refilled. Or sometimes we don't get refilled at all. Even smartphones need to be recharged regularly - so do you.
Working and being busy is a good thing, but it shouldn't be an all-consuming thing. A lifestyle of rest means that if we put just as much effort (if not more) into keeping our cups full, we will have a constant supply of energy, enthusiasm, and other good things in our lives.
This is what is known as "self-care": things you do intentionally for your own physical, mental and emotional wellbeing.
Here are some self-care ideas to help you refuel from a place of rest:
Refuel your body:
Do regular exercise
Take a nap
Enjoy a healthy

plant-based diet

Enjoy a cup of coffee, herbal tea or freshly squeezed juice
Make a

smoothie

Drink enough water
Take a long bath
Go for a massage
Refuel your mind:
Journal or colour in
Meditate or pray
Sit in silence
Switch off your devices
Delete apps that drain you
Refuel your soul:
Listen to uplifting music
Listen to an encouraging podcast
Do daily affirmations
Tip:
Schedule your self-care. Decide on what you need daily, weekly and monthly and stick to it, like an appointment.

3. Refresh
/rɪˈfrɛʃ/
verb
give new strength or energy to; reinvigorate.
"the shower had refreshed her"
What energises you? What gets your blood pumping? What makes you feel fully alive?
Keeping your cup topped up and overflowing is more than a physical thing - it's a soul thing. You can't pour from an empty cup. Getting rest, staying refueled and allowing yourself to be refreshed isn't just for you - it's for others. When we're constantly exhausted, we have nothing left to give the people around us. When you're refreshed in all the important areas of your life, it's much easier to give of yourself from a healthy place.
What refreshes you really depends on who you are as an individual. We are all different. What reinvigorates one person might not necessarily have the same effect on the next person. You might not even know what refreshes you until you've actually had a chance to first rest and refuel. That's ok. Getting to this point could take some time, but it's worth the effort.
When you're ready and in the right mindset, take some time to reflect on who you are and what you love. Write it down and refer to it every time you need a boost.
Here are just a few ways to refresh your soul:
Get into nature: walk, hike, cycle, swim, surf, rock-climb, go camping, go to the beach, take a solo holiday, take a long, scenic drive
Read a good book: visit the library, browse a bookstore, read a book in a coffee shop, listen to an audiobook, curl up on the couch with coffee and a novel
Have coffee with a lifegiving friend: talk, laugh, listen, cry, complain, connect, encourage, share, be honest, be yourself
Learn something new: learn a new language, taste a new cuisine, learn to dance, try sewing, take up gardening, try photography, start a blog, take a short course, learn an instrument
Express yourself creatively: paint, draw, doodle, colour in, sing, act, scrapbook, cook, bake, build, craft, take photos, write a poem, pen a story, decorate
Break routine: go to bed early, wake up before dawn, watch the sun rise, leave your phone off, see a movie by yourself, go somewhere new, take a different route, change the way you eat
Venture out of your comfort zone: talk to a stranger, join a club, do something spontaneous, do karaoke, make a speech, call instead of text
Reconnect with loved ones: spend time with your kids one-on-one, go on a date night, have a girls night, meet up with a long-lost friend, cancel unnecessary plans
Tip:
Do some things alone, and do other things with a friend or family. You need that balance.
We don't know what the new year will bring, but you can be ready for it armed with healthy habits that will keep you going when life gets hectic. We hope this blog has encouraged you to prioritise your health, your happiness and your hopes for the future.
Bring on 2022!
*Chronic fatigue could be linked to underlying health problems, so if you are experiencing any concerning issues be sure to consult with your doctor.