HOW TO LIVE THE MADIBA LEGACY:
Tips to give your 67-minutes and involve your kids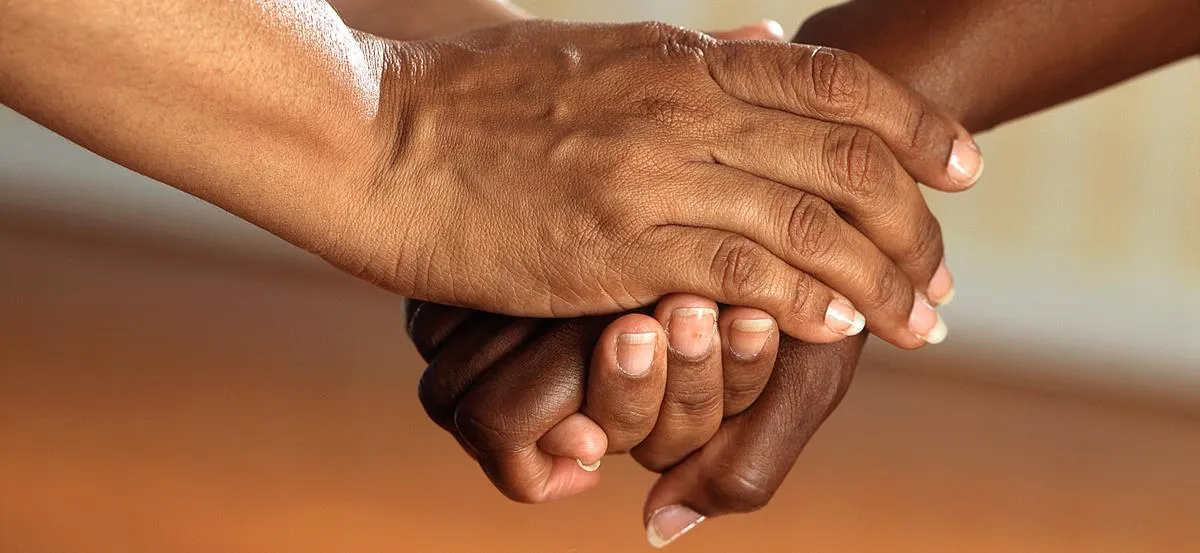 "We must use time wisely and forever realize that the time is always ripe to do right." - Nelson Mandela
What a powerful reminder that our time really can make a difference. This year, more than ever before, your 67 minutes on Mandela Day can have a positive impact in our world. And what a ripe opportunity to model kindness and love in action for our kids.
We know that kids learn by what they see, not what they are told. If showing care and concern for others is a family value, you can be sure that your kids will adopt kindness as a personal value. Being the change and setting the example is one of the most valuable things we can do for our kids. There are opportunities to do good everywhere, but where do you start?
By doing good
together
.
Even though COVID protocols and social distancing might make getting involved in Mandela Day look a bit different this year, there are still simple and effective ways to make your 67 minutes count on 18 July.
Here are 4 ideas to make your 67 minutes count this Mandela Day:

1. Pay it forward
Doing something kind for someone who might not be able to give you anything in return can be a humbling experience. The idea of paying it forward is simple and powerful, and if done right, can have an amazing ripple effect. Paying it forward is a wonderful way to spread love and kindness.
Children seem to understand this concept more deeply than grownups sometimes and we can definitely learn from them! So get your kids to share their
pay-it-forward ideas
around the dinner table - they may surprise you with what they suggest!
Starting a pay-it-forward chain can be as simple as a small act of kindness:
Pay for the groceries of the person ahead of you and encourage them to do the same for someone else
Cover the cost of the coffee of the person behind you and get the salesperson to pass on a pay-it-forward message
If you and the kids are washing your car or mowing the lawn, do the same for your neighbour - leave a pay-it-forward note in the post box or on the windscreen
Surprise a friend or family member with a freshly baked batch of cookies - pop a pay-it-forward note inside the tin
Leave some money in the receipt slot at the parking metre for someone who forgot to draw cash

2. Join a project
Your time is one of your most precious commodities. We live in a very busy world and our schedules are often jam packed, especially as parents. This Mandela Day, why not use your 67 minutes or more to spend on worthy local projects who need extra hands? This is a great way to give back to your community, especially if you try and do it once a month. Give it a special name to make it an official family project: Family Help Day, Share and Care Day, Love People Day, etc.
Volunteering and serving our community teaches all of us, especially our kids, that our lives aren't just about us - we can make our time count by loving others around us and helping those in need.
There are so many ways that you can
volunteer your time
:
Serve at your local soup kitchen
A local tutoring program (in person or online)
Painting a local school
Packing food for local feeding programs
Making up stationery packs and distributing them to an under-resourced school
Collecting pet food and dropping it off at a local animal shelters
Doing shifts at your local hospice shop

3. Support a local NGO
A lot of local NGO's and non-profit organisations have had a very difficult time due to COVID-19 and the various restrictions. If you're a corporate or local business and have the means to give back, look for NGO's in your area who need your support. Find out what their top needs are, and get your team, clients and suppliers involved to fill those gaps.
Financial support will almost certainly be welcomed by NGOs, though there might be other areas where they'll need assistance. Shelters, places of safety for vulnerable people, soup kitchens, orphanages, etc. are good places to start.

4. Random acts of kindness
Most, if not all of us have experienced a
random act of kindness
. The kind of gesture that leaves you simply saying, "wow." The kind of thing that restores your faith in humanity. The idea is to do simple, out-of-the-blue gestures that might make someone's day.
Make cups of hot coffee and hand them out at your local bus stop

Buy a bunch of flowers and hand out stems to passers by

Pay someone a genuine compliment

Help an elderly person carry their shopping or cross a busy road safely

Offer up your seat on the bus, train or whilst waiting in a line to an older person or someone struggling to stand

Make a meal for a neighbour who's ill, recovering from surgery or moving house

Send a

gift box

to a colleague, friend or family member who needs a pick-me-up

Get your kids to write kind notes or draw pictures for elderly folks living in your street - pop them in their mailboxes with a chocolate for a nice surprise

Paint a rock with a kind message and leave it somewhere for someone to find

The health benefits of giving and showing generosity
Doing good feels good! But did you know that there are some noted physical and mental
health benefits
to being altruistic (
showing

selfless concern for the well-being of others
)?
The past year or so has been very hard on a lot of people, emotionally, mentally and physically. If you and your family find yourselves in that category, hang in there. Showing generosity could give you and your family the lift that you need.
The
act of giving
has been linked to:
Lower blood pressure

Improved self-esteem

Lower rates of depression

Lower stress levels

Overall longer life

Greater happiness, wellbeing and sense of satisfaction with life
Our hope is that these ideas will inspire you to serve your community and to share the sunshine. Involve your kids and give back as a family this Mandela Day.
While your 67 minutes will always make a significant difference, Madiba's legacy stands for so much more than that. Let's look for ways to impact our world all year round and find #MadibaMoments every day!