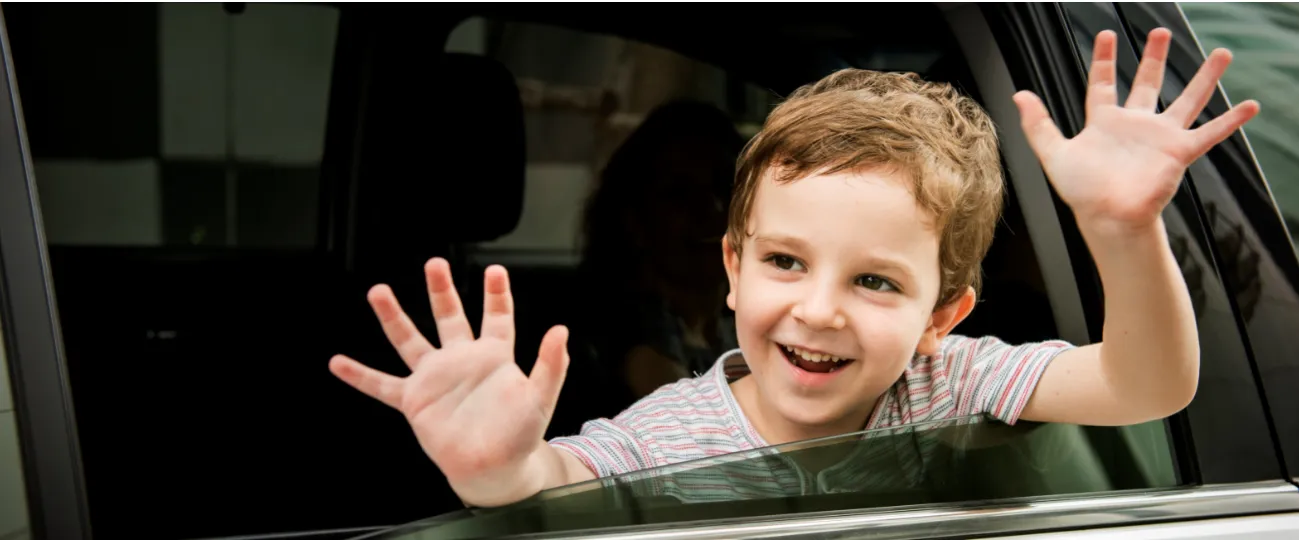 FIVE HEALTHY SNACKS TO KEEP YOUR FAMILY HAPPY ON A LONG DRIVE
The holidays are finally here. It's time to go on epic adventures and make some lasting family memories.
When heading out on a long drive or road trip with your family, you may be tempted to rely on fast food and petrol station snacks to keep them sustained during the trip. But before you buy that packet of M&Ms and a fizzy cool drink,
listen closely to Mary Ellen DiPaola
, an expert dietician at the University of California San Francisco Medical Centre.
"Sweet foods and beverages… contain carbohydrates in the form of simple sugar. Simple sugars are composed of only one or two sugar molecules and are converted to blood glucose faster than more complex carbohydrates like whole grains and vegetables."
This means that when you replace nutritious, energy-sustaining complex carbohydrates with simple sugars, you actually reduce your energy levels and reach your destination feeling drained and tired.
So as you finalise your holiday plans, remember to organise nutritious snacks that will keep your family energised, healthy and happy on your journey.
HERE FIVE EASY, WHOLESOME SNACKING ON YOUR ROAD TRIP:
1. Healthy Fruit and Veg
Fruit and vegetables are fantastic snacks as they're tasty, super healthy and mess-free if chosen correctly. To avoid peel piles and fruit juice squirts everywhere, make sure you choose fruit that is easy to peel and not overly juicy. Also, skip anything that could stain, like berries and cherry tomatoes.
Here are some favourites:
Carrot sticks
Broccoli or cauliflower florets
Snap peas
Celery sticks
Grapes
Apricots
If your kids are like most, then they probably don't enjoy veggies straight up. Pack in some healthy dips such as:
Hummus
Guacamole
Peanut butter
Dried fruit
,
like peaches, raisins and dates, is also a fantastic option as it is mess-free, healthy and super tasty. Montagu offers you a great variety, all conveniently packaged in bags for easy travelling.
2. Pack some Protein
It often feels like our appetites are never quite satisfied when it comes to car snacks. We eat and eat, yet don't feel full. The key to sustained energy is protein.
You need to be chowing on protein-rich snacks, such as:
Biltong and droëwors
Cheese and whole-grain crackers
Hard-boiled eggs
Unsweetened yoghurt
Chickpeas (another great reason to pack in a hummus dip: it's made almost entirely of chickpeas)
Unsalted

nuts

and seeds
Nuts and seeds are a great alternative to chips if you're craving something crunchy or savoury. Nuts and seeds are packed full of protein, fibre and healthy fats. Cashews, sunflower seeds, pistachios, walnuts, almonds – whatever takes your fancy, Montagu has it in
store
.
3. Something for the Sweet Tooth
Without a little something sweet, it can be a challenge to make it through a long journey. Instead of that sugar-bomb bag of M&M's filled with empty calories, rather pack in some healthier alternatives for when (and it will) the sugar-craving strikes.

Dark chocolate

(from 70% up)
Granola bars
Fruit lollies
Caramel covered nuts
Montagu Snacks has a great selection of

healthier sweetie options

. Their caramel almonds and cashews combine all the goodness of nuts with the deliciousness of caramel. The fruit lollies, fruit cubes and peanuts are also a favourite among customers. Although these are healthier options, don't overdo it with the sweet treats. Remember, everything in moderation.
4. Don't forget Drinks
According to
LiveStrong
, the average can of fizzy cooldrink contains just under 10 teaspoons of sugar. The recommended maximum daily intake of sugar is six teaspoons for a woman and nine teaspoons for a man. So no matter your gender, a single can of fizzy cooldrink takes you over your maximum sugar allowance for the day.
When you're organizing car snacks, don't skimp on drinks. Your best drink option are:
Fruit juice boxes with a low sugar content
Coconut water
Milk or almond milk
Water, of course (you can always add some mint, lemon or even strawberries to your water to give it that something special)
5. Tricks of the Trade
When selecting snacks, always ask yourself these two important questions:
Is this snack child friendly and easy to eat?
Will the inside of my car still be clean after this has been eaten?
If your answers are yes, then pack that snack; if not, then rather find something else, or be prepared to book your car in for an intense car wash and valet.
Take a cooler box with to store your fruit and veggies in and keep them fresh. Make use of little Tupperware boxes to keep your snacks organised. Also, make sure you have wet wipes handy to keep everyone's hands clean before and after eating.
Lastly, spend time selecting and packing your snacks together as a family. This will ensure that everyone has something they like and you all get excited about your trip together.
If you plan ahead and pack healthy snacks, you'll be able to resist the calling of junk food, satisfy your cravings for munchies and get your body ready for the adventure ahead.
Happy travelling!