Four Tips For Healthy Eating At Your Desk

When you're on the go at work or between meetings, time flies in the blink of an eye. And before you know it, it's past lunchtime and you've simply forgotten to eat.
Recent studies
have shown that only one in five people take proper breaks for lunch. And they're usually munching down the wrong stuff at their desks.
A quick sugar fix or that extra cup of coffee might help see you through until home time, but after a while, you're going to start feeling the effects of bad eating habits during the day.
Those who eat snacks that are high in sugar and salt often experience sugar spikes and slumps. Those who don't eat at all during the day are bound to experience impaired concentration, low energy levels, low productivity, irritability and headaches.
Eating properly during the day is what will help you stay ahead. Even if you have fast-paced days at work and can't always step away for a full lunch break, it is possible to eat healthily at your desk.

Here are four tips to stay ahead, productive and powered up:
1. Make The Time To Eat
This is probably the golden rule of healthy eating during the day. No one can stare at a computer screen for that long and not have a headache to show for it.

Be intentional about making time to eat during the day. If you can't take 15 minute tea breaks once or twice a day, take at least a 20 – 30 minute break for lunch. You could set a reminder on your phone or your email calendar, and when the alarm sounds, step away from your desk.

Have lunch with a colleague in the cafeteria or a quiet spot in an unoccupied office. If this break time means that you have to hold your calls and close your office door, then do so. You'll feel so glad you did.
2. Pack Your Own Lunch
When you're starving (and unprepared) during working hours, it's very tempting to just order a takeaway from the café around the corner. A grumbly tummy is only concerned about getting a food fix, and in the moment, healthy food choices aren't our top priority. Statistics show that obese people are 12% more likely to binge eat at work.

By packing your own lunch the night before, you can put more thought into what you're going to eat the next day. Get into the rhythm of preparing your lunch and snacks the night before. If you need to even plan your lunch for the week, then do it.

Be deliberate about cooking a little extra. You could bring leftovers to work from last night's supper and keep it in the fridge. That way, you'll get to enjoy a nice, home-made meal or healthy salad during the day. Not to mention the money you'll save too.
3. Keep Water At Your Desk
If you're feeling peckish, even after you've had lunch, chances are you're
thirsty
, not hungry.
Make it a habit to default to drinking water between meals instead of snacking. Keep a 1L water bottle at your desk that you can sip on during the day. You're less likely to go for excess snacks or that extra cup of tea or coffee while you work.
4. Choose The Right Snacks
We all love a packet of chips, sweets or chocolate to see us through from lunch until home time. But we're doomed to crash and burn after a sugar high, so choose snacks with long-lasting energy.
If you're really hungry, even after drinking plenty water, then go for healthy snacks with long-lasting energy like unsalted
nuts
, biltong or
dried fruit
. Keep healthy snacks like these in your desk drawer or your handbag so that they're on hand when you need them.
A good is a great snack to keep at your desk and is usually filled with an assortment of tree nuts,
peanuts
, dried fruit or
coconut
shavings for long-lasting energy throughout the day.
With such a big variety of dried fruit and nuts out there, there's no reason to get bored with your daytime snacks. Simply visit your nearest Montagu Dried Fruit and Nuts store to see what's available or visit our
online shop
. There are so many quick and easy (and fun) snacks that you can put together using dried fruit, nuts and seeds, so visit our
website
, or follow us on
Facebook
,
Twitter
and
Instagram
for more tips and information.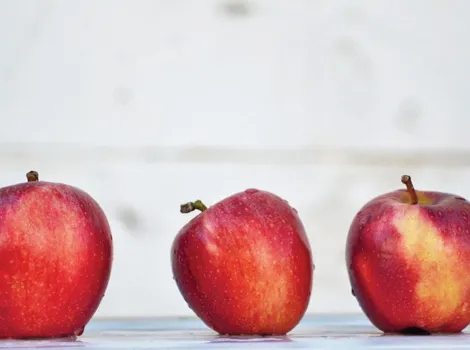 Being proactive will help you make the right eating choices during the day.

By implementing these useful tips, you can stay productive and full of energy throughout the day.