6 MUST-TRY EASTER TREAT IDEAS
Everybunny loves a little chocolate over Easter!
Even if you aren't much of a chocolate-lover, most people can't resist an egg or two to mark the occasion.
The trouble is, too much of the store-bought stuff can get a bit boring. A cheap chocolate binge usually doesn't end well for most of us (sugar coma, anyone?). How about throwing something interesting into the family's Easter haul this year?
We've got you sorted with some great Easter treat ideas, featuring some of your favourite Montagu snacks.
1. Cashew Nut White Fudge Easter Eggs
You can get kids to eat just about anything if it's covered with sprinkles! These white fudge Easter eggs are no egg-ception. Sweet as they are, they're also loaded with the goodness of Montagu

cashews

- so you can feel a bit better that your littles aren't inhaling pure sugar!
These bite-sized treats are so yummy, so easy to make, and perfect for the whole fam to whip up together. You'll be choosing these nibbles over boring chocolate eggs any day!
Get the recipe
here
.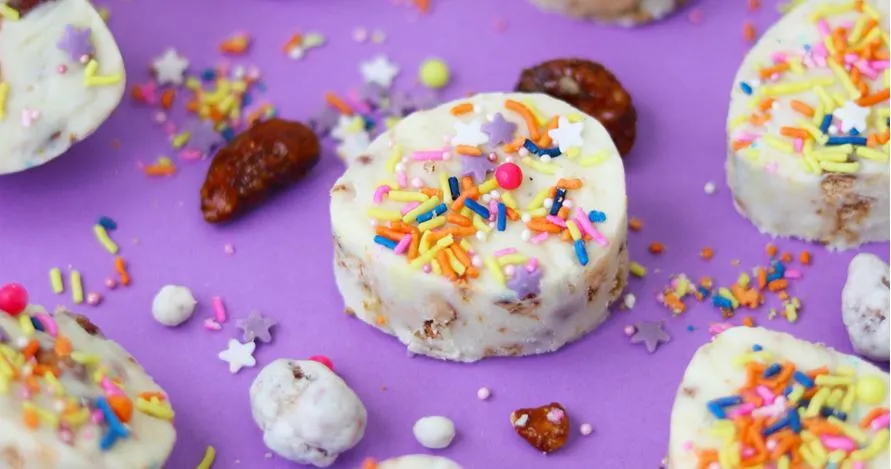 2. Hot Cross Bun Pancakes
Nothing gets the family into the Easter mood like a whole lot of hot cross buns! If you're after all those fruity, zesty, spicy flavours housed within the humble hot cross bun, then these amazing hot cross bun pancakes are sure to be a hit.
Not only are they absolutely delicious and fantastically fluffy, you won't find a single spoon of sugar in this recipe - just the natural sweetness of raisins and cranberries (and a drizzle of honey on top). They'll make the perfect family Easter breakfast before the chocolate-fest begins!
Get the recipe
here
.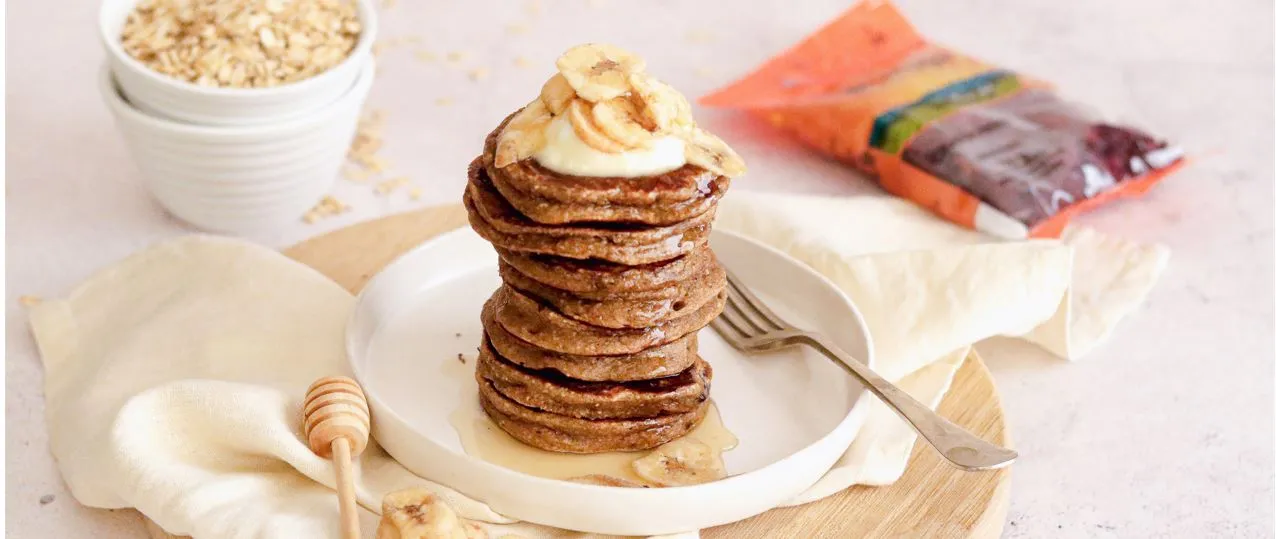 3. Easter Bunny Doughnuts
Those three words are all your kids need to hear this Easter to get their undivided attention! Head down the rabbit hole with these adorable Easter Bunny themed homemade doughnuts - fried to perfection, smeared in caramel cashew paste and topped with chopped
cashews
and the cutest little white chocolate bunny bums.
These treats are a great alternative if your kids aren't really into hot cross buns. They'll also love helping you paint the bunny paws and putting on all the finishing touches.
Get the recipe
here
.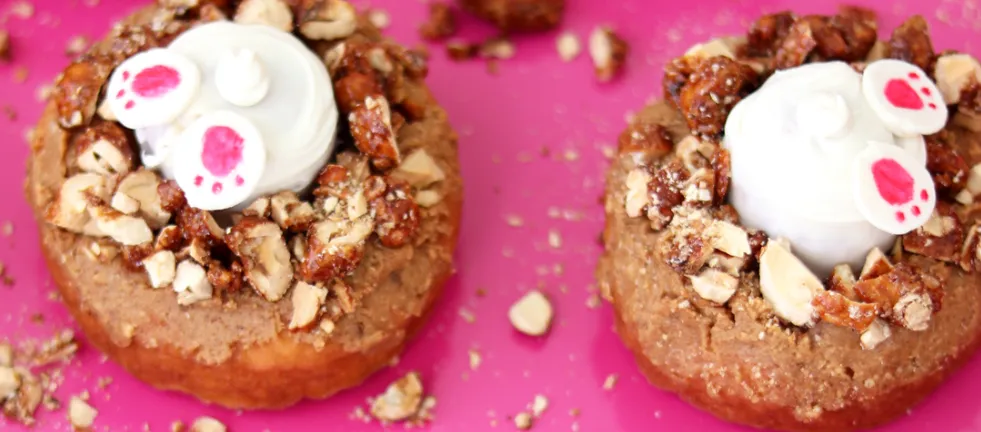 4. Easter Fruit Galette
If you're still on the hunt for the perfect ending to your Easter lunch, here it is… A gorgeous Easter Fruit Galette filled with stewed and spiced apricots, peaches and pears, wrapped inside a sugar-dusted shortcrust pastry pocket.
Capturing those iconic seasonal Easter flavours really doesn't get easier than this rustic dessert. You can also prep most of the elements beforehand, and simply assemble and bake before serving. It's sure to become an annual family favourite.
Get the recipe
here
.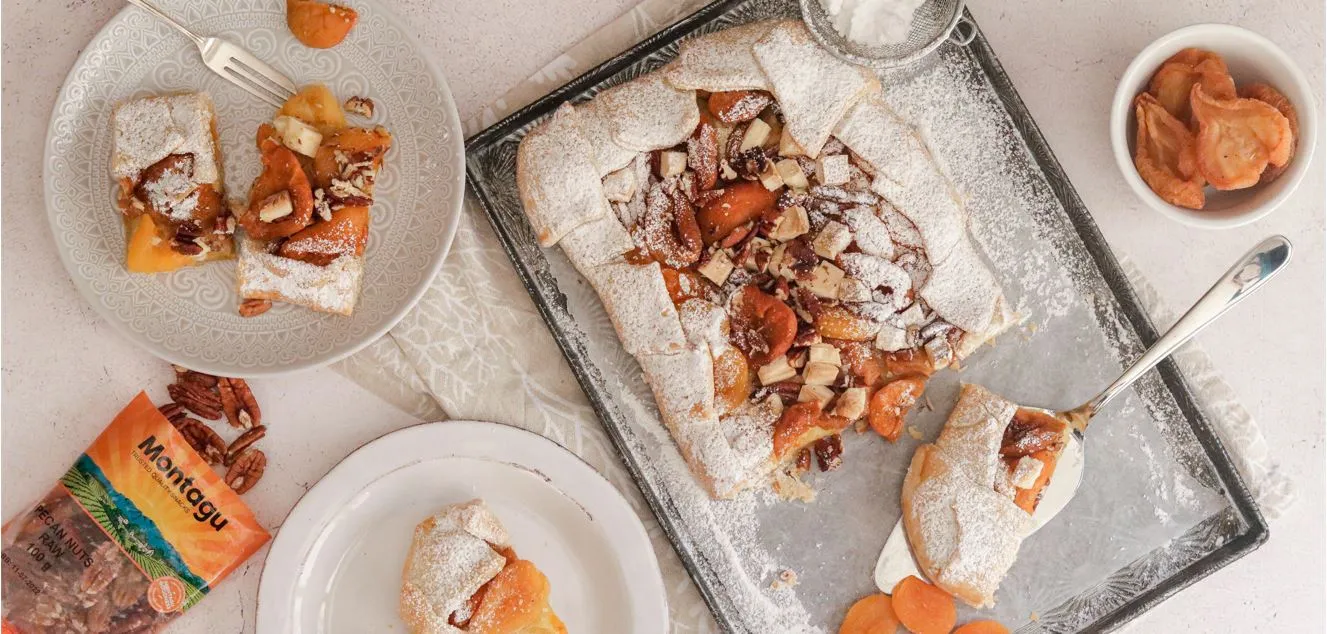 5. Easter Chocolate Bark
DIY Easter treats really don't get easier than a snappy chocolate bark. Once the chocolate is melted and spread over the baking tray, you can let the kids take over with the toppings while you tend to other tasks.
This extra special Easter Chocolate Bark features a chocolate duo, splashes of fun colour, and of course, an assortment of exciting toppings that your kids can go 'nuts' with. Once they're happy with their chocolate art, pop the tray into the fridge to set, and let them snap all that beautiful, shiny chocolate into shards for some snack happiness.
If you're having the family over, be sure to make lots of these - they won't last long!
Get the recipe
here
.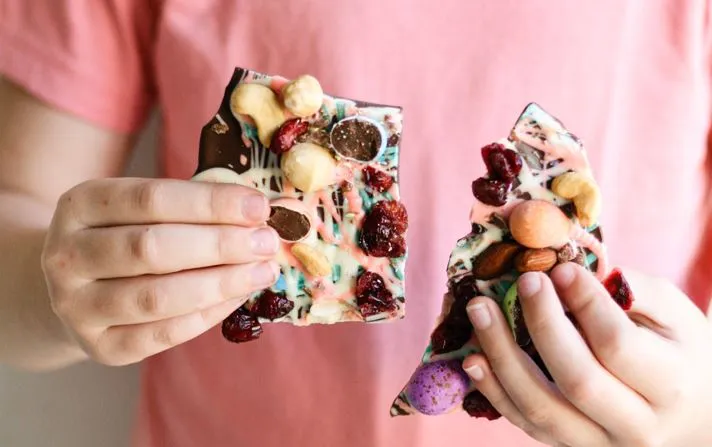 6. Bunny Bait Mango Cheesecake
This is definitely one of the cutest Easter snack ideas we've seen in a long time! The Easter Bunny won't be able to resist these bright orange 'carrots' - he'll be hopping over to your house in no time.
With a deliciously crunchy
cashew
base and glossy
mango
topping, these mini cheesecake bites will almost certainly surpass any other average chocolatey treat your kids receive this Easter season. They're totally worth the effort.
And if for some bizarre reason they
don't
like them, well… more for you! And the Easter Bunny, of course… ;)
Get the recipe
here
.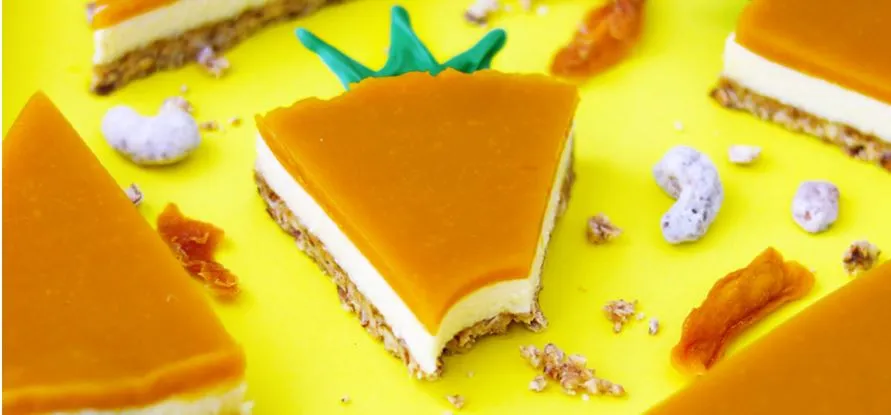 We hope these treats have inspired you to get creative this Easter! Find all your last minute baking essentials on our convenient
online store
.
Have a wonderful Easter!