5 WAYS TO INJECT GOODNESS INTO YOUR LIFE

Do you sometimes feel like life is lacking a little goodness?
What do we mean by "goodness"? Well, we're simply talking about the things that add colour, flavour, energy and vitality to your day-to-day life.
We all want to live good lives that are full and happy, healthy and meaningful. Most of us have some kind of picture of what that looks like. And we can bet that that picture is far more simple than it is complicated: health, happiness and having a sense of purpose.
You deserve to live a good life - so why not invest in it with a good lifestyle?
There are always opportunities to be intentional about including more of the good stuff life has to offer. It all starts with a handful of simple habits and practices that you can slot into your routine.
Listen to this blog on the below media player or your favourite podcast app. Subscribe to The Goodness Blogcast to help you make better choices for a healthier, happer life, filled with MONTAGU GOODNESS!
5 habits that will add a "shot of goodness" to your life
1. Good diet
To feel good, you need to fuel good. You will feel sluggish if you feed your body rubbish.
(You can quote us on that… that was pretty good, right?)
We all know how our bodies feel when we feed them junk: bloated and blegh, with energy levels that spike and sink like a yo-yo.
eeling good literally starts with what you put into your body.
Here are some tips to improve the way you eat:
Eat a filling, healthy breakfast

Don't skip meals

Enjoy smaller, more frequent meals during the day

Snack on nutrient-dense foods like raw trail-mix, yoghurt, fresh and dried fruit, raw veggie sticks and hummus

Pack a set lunch for the day, whether you work from home or the office

Cut down or cut out added sugar or sugary snacks

Eat more whole foods and whole grains that release energy slowly

Drink plenty of water - thirst is often disguised as hunger
2. Good exercise
Starting to make some good food choices? Great! How are things on the exercise front? Not so great? Don't worry. Slow and steady wins the race when it comes to exercise. There's a reason why many people bail on those gym resolutions so quickly after New Year's - it's not sustainable.
The key is to start working
simple exercises
into your regular routine without making drastic changes that you can't commit to. That way you can actually make some progress and enjoy all those lovely endorphins that exercise offers.
Here are some ideas to work in mini workouts to your day:
Sit on a Pilates ball while working from home to strengthen your core

Invest in a standing desk to improve your posture while you work

Do stretches and squats while you hang up laundry

Step away from your desk when you make or take calls

Walk to the shop instead of driving

Do family walks in the evenings after supper

Try 'deskercise' - keep light weights at your desk to use while you read documents or take calls on speakerphone

Make your next team meeting a coffee walk

Walk the dog before or after work

Do stretches or squats while watching TV
3. Good gut health
Feeling good is so closely linked to what's going on in your
gut
. And what you eat really does impact how you feel, not just physically but mentally too. There is a delicate balance of bacteria in the
microbiom
e that we should try and maintain.
The easiest way to support your gut is through prebiotics
(compounds in food that help the growth of beneficial microorganisms like bacteria) and probiotics (friendly bacteria that
support the microbiome
in the digestive system).
Foods with prebiotics:
almonds, apples, berries, bananas, garlic, onions, wholewheat foods, asparagus, mushrooms
Foods with probiotics:
buttermilk, plain yoghurt, olives, pickles, sauerkraut, green peas, some cheeses
Here are some easy ways to work in prebiotics and probiotics:
Enjoy plain yoghurt with trail mix, seeds, fruit and a squeeze of honey

Enjoy cheddar, mozarella or cottage cheese on wholegrain bread, crackers or brown rice cakes or in salads

Snack on Montagu

Mango Bites

with added probiotics

Eat warm oats topped with banana slices and almonds

Make a morning smoothie with berries, almonds, bananas and seeds

Try a flavoured kombucha drink

Take a prebiotic and probiotic supplement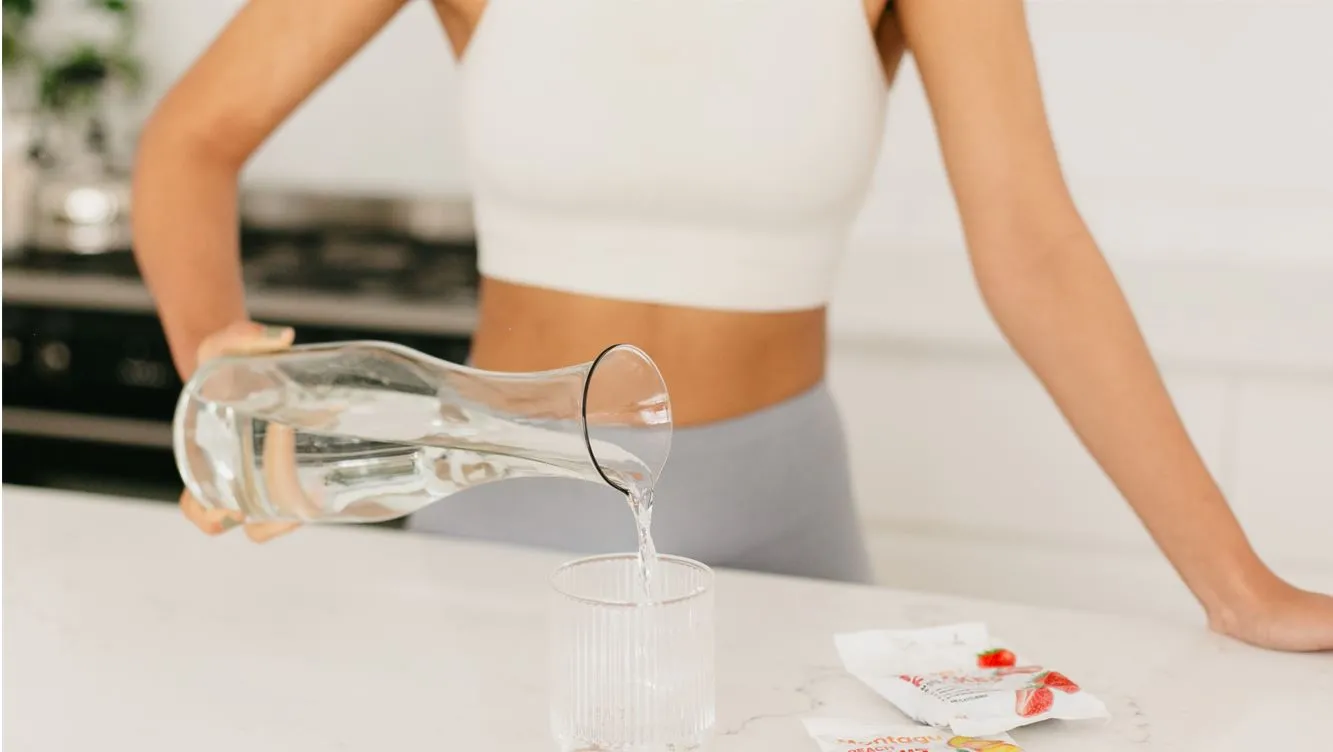 4. Good times
How many times have you said to a friend or family member, "We should do coffee sometime!"? And how many times have you actually done it?
We've all been there. All the intention but none of the follow-through, right? Guilty!
Luckily the trick to beating this bad habit is simple: whip out your phone and set a date there and then. Planning quality time with the people you love is essential to a good life. Because life is about more than the slog and grind of your 9-5.
It's people who matter most.
Here are some tips to help you keep the good times rolling:
Schedule a weekly / monthly date night with your partner

Diarise a monthly coffee date with your closest friends

Plan a monthly weekend family bake-off and whip up

something yummy

Create a WhatsApp group with your closest friends to encourage each other

Plan a fun day out with your team where work-talk is off limits

Schedule a monthly movie night with

yummy snacks

Create a Family Fun Jar and fill it with simple ideas for quality time (dance parties, hide and seek, backyard picnics, LEGO sessions)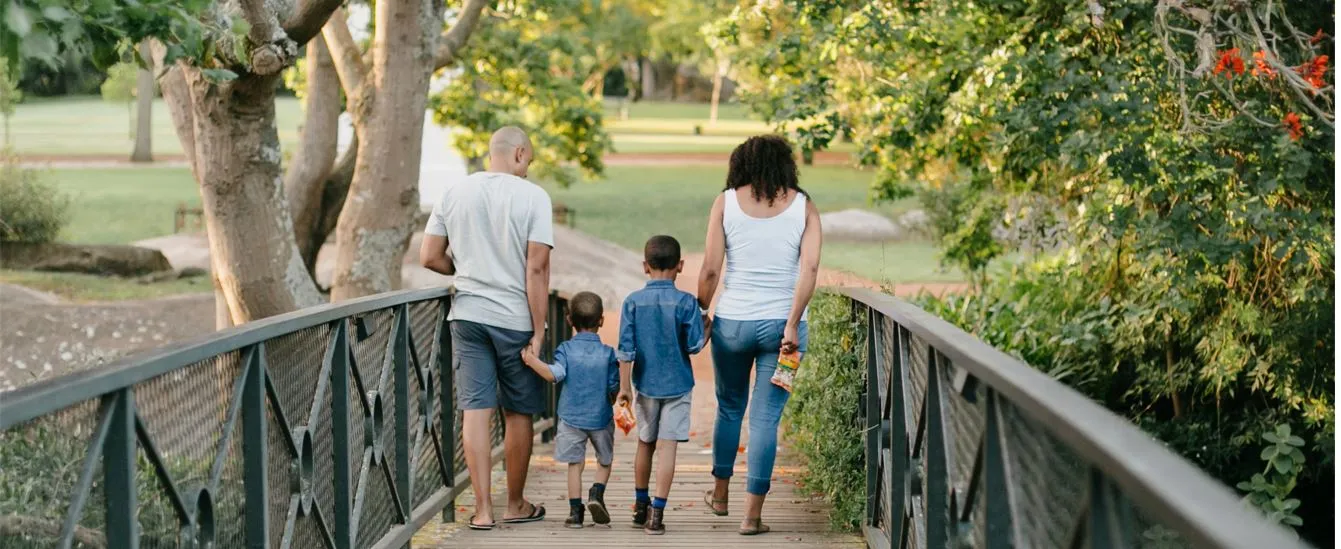 5. Good snacks
Are you a serial snacker? Us too! There's nothing wrong with snacking. In fact, snacks are important to sustain your energy levels while you're working hard or out and about.
What matters is what you snack on. Chips and choccies? Maybe not… Fruit, nuts and other healthy nibbles? That's more like it!
Here are some ways to make sure you reach for better snacks during the day:
Put together a healthy snack pack for work the night before
Stock your desk or workspace with healthy, easy-to-grab snacks like

trail mix

,

fruit and nut bars

,

dried fruit

or

roasted nuts

Shop healthy snacks online to avoid impulse buys
Stick to the good stuff during the week, and leave the less-good stuff for the weekend
Make sure your meals are filling enough to minimise snack attacks
Keep your car cubbyhole stocked with

good snacks

for when you're on the go
If you have a sweet tooth, reach for snacks with natural sweetness, like fruit, honey, vanilla and cinnamon

Try these tips and get some more goodness in your life! Check out our
online stor
e and browse our amazing selection of dried fruit, nuts, seeds and snacks, filled with Montagu goodness!